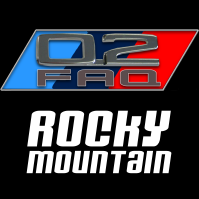 About This Club
A local hangout for those of us 02ers in the Rocky States! (CO, MT, ID, WY, UT, AZ, & NM)
What's new in this club

OK, I looked at the turquoise (turkis) 1973 2002tii on their site. This is the one you want the PPI on, right? You will likely want new headlights to replace the current sealed beams. I have a pair of Marchal Amplilux that will do well- with the stock headlight relay I can do the mod to light both lamps on high beam. I had these lights on my '72, and with the right lamps these can be SUPER BRIGHT! The rear lights are called 'presentable' - meaning they work... with the right upgrades they will work Fabulously! Bigger and brighter, and visible from a distance (versus difficult to see at all in stock form). And with the dual tail lamps on each side, you will reliably have both tail lights working even if a lamp fails (with stock lights, one will go dark - kind of dangerous). It is even possible to add auxiliary tail + brake lights made from a period rear fog light; this really boosts your rear-ward visibility! We can talk - the last thing you want with a nicely restored 2002tii is to be rear ended due to poor rear lighting. Just my opinion... Andy

Hello, I might be able to help out. I have been up to Glen Shelley, they are a ways up the pike but I did buy some lighting parts. They were in good condition, fairly priced, and the shop looks well run. Do you want to offer an honorarium to the mechanic? I can ask one that I have had work done by over the last 40 years, so I trust him totally. I will touch base to see if he knows their reputation, and if he's willing to visit. What car would he be looking at? I don't expect there is more than one 2002 tii for sale, but it may help. By the way (shameless self promotion), I do lighting restoration work on 2002 rear lights, just in case you want to 'be seen and not hurt'. Upgrades, too, for more light output, larger lighted area, and higher reliability. Be glad to evaluate them for you. Andy Golden, CO

I am looking at a 2002tii at Glen Shelly Auto Brokers in Erie, CO. Does anyone know a local mechanic that could do an on site inspection? I live in South Carolina so I need help. Also, any info on Glen Shelly?

Sorry, didn't see the date on this! Obviously behind the times🙄

Hey, there is an upholstery shop called Autoweave in Denver area. Not sure if they do tops, but could steer you in the right direction. Good guys!

I ended up getting it down to about an 18" thick stack. 'I'll just hold onto the few keepers' was the idea... lol

Hardware or magazines? (I'm guessing the latter, and I just tossed a bunch of 'em myself). Tom

I'm in Franktown,come getum'. ASAP, Some quite old. Dan 719 688 1931

Looking to sell my 1973 2002. Car is good driver quality with many upgrades and a trunk full of new/spare parts. Previous owner repainted the car in its original Fjord blue with a blue cloth interior. Many upgrades, including wood Nardi wheel, stainless brake lines, 15"Panasport wheels and Khumo tires. Center exit exhaust, upgraded Ireland Engineering suspension, three point harnesses and new Carcraft cover. Minor rust showing on the lower passenger door and 2-3 paint blemishes from the previous repaint. Car maintained by 2002 specialist Mark Hutto in Westminster CO. Loved this "Little B" but circumstances change. . Contact Rip at

[email protected]

$17,500

Didn't think so.... OK, to scrap this coming weekend

Andres -sadly not down in the Springs but I used "Area Automotive Machine" on 64th and Federal (north of Denver) and they were absolutely great. Would highly recommend them even with the hike for you to get there... I had them: -regrind crank -bore cylinders -deck head/block -hot tank block and remove studs/freeze plugs -reassemble head with all new parts. -refinish flywheel All in it was about $1200 and the engine was in their shop for 2 months.

Some D4C pics. Tesla charger didn't make the fuel gauge rise.

Daily drives and route maps. Dig out those lean jets and come on down, err up. http://drive4corners.com/wp-content/uploads/2020-Event-Routes.pdf Headquartering at the Grand Lodge, Crested Butte, D4C rate $89/nite.

I've got a York air conditioning compressor that I'll never use that's free for local pickup near Berthoud. It spins freely and includes the large bracket for 2002 mounting. Other than that, I can't vouch for it's condition. If nobody claims it in a few weeks, it's scrap metal... PM if you want it. First come, first served.

Evening all, sorry for the off topic post. My dad is looking for someone in the Denver or Summit County areas to install a new convertible top on his Honda S2000. Anyone have any recommendations? Thanks much.

Hello All, I want to get my car upgrade it, Am looking for a good complete running M10 engine for my 73 to use while I get my original engine rebuilded. Also a 5 speed tranny and a LSD diff. Anyone know of a good machine shop, engine builder familiar with our engines in the Colorado Springs area? Andres

Hello All, I want to get my car upgrade it, Am looking for a good complete running M10 engine for my 73 to use while I get my original engine rebuilded. Also a 5 speed tranny and a LSD diff. Anyone know of a good machine shop, engine builder familiar with our engines in the Colorado Springs area? Andres

Yeah, the DMV should tell you if you need one based on your address. It would be nice if you didn't... If you do, you need the stuff that was originally on the car, and as Cal mentioned, it has to pass the tests it did back in the day. You should only have to pay once, so if it fails the first time, you can come back and not have to pay a second time. Might have to lean the crap out of it to get it to pass. I've heard different fuel can help it run clean, too. If it's a swap, it has to pass emissions for whatever is newer, the car or the motor- so whatever emissions were on the newer motor need to be on the car and working ish. I may or may not have had an e46 wagon with a rather complete e46m3 swap. It had all the m3 emissions stuff. They never realized it was a swap- but it passed emissions for the m3, so it would have been fine- I just didn't have to do all the paperwork. Having said that, if your m20 has carbs, they might not realize it's not stock... They freaked out about my '76 having fuel injection- had to jump through some hoops, but it's fine. Damned thing passes emissions in CA, fully legal...

@irdave can offer info it you have to test.

according to https://www.colorado.gov/pacific/dmv/gas-vehicles , "portions of arapahoe county" require emissions testing. But wait... what needs to be tested and how often is shown there. The details look like they were written by someone who left the IRS because the tax code was too simple. Not mentioned on that website, at least where I looked, but per discussions years ago, I think that if a test is required, the inspector will look for the emissions equipment originally on the car, and it will have to pass the tailpipe test at a level that varies with year of manufacture. With a different than original engine, I have no idea... Others with modified cars will no doubt speak up later.

Hey guys, I live in Unincorporated Arapahoe County, trying to figure out what emissions testing will mean for me. Pretty sure, the 1976 year qualifies as needing to pass emissions here. What will that entail? Catalytic Converter, 02 sensors and a proper tune on the m10? What if I swap an m20 into the car? Thanks,

we'll fit the first bits on the new shiny black parts starting on Friday

Damn Cal, that looks beautiful! It's going to look great against the orange. When are you guys getting started putting it back together?