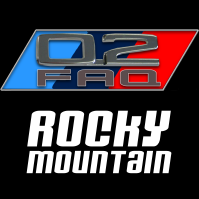 1. Fabled ALPINA ti aboard MAVEN transporter
MAVEN's (Mars Atmospheric and Volatile EvolutioN)  primary mission is obtaining critical measurements of the Martian atmosphere to help understand dramatic climate change on the red planet over its history. However a dozen of them have joined the Mars transporter fleet to help shuttle the cars and crew for this years 2002 Mars excursion.
This image looking toward a fading Earth shows the famous 1970 BMW 2002ti ALPINA race car masked to MAVEN on it's trek to participate in this years Le Mars endurance race.  Since 2002, the 24 Hours  Le Mars has been a part of the FIA Galactic Endurance Championship.
MAVEN has made direct observations of a metal-ion layer in the Martian ionosphere, the first direct detection on any planet other than the Earth. The ions are produced by a steady influx of incoming interplanetary dust.
MAVEN has also demonstrated that the majority of the CO2 on the planet has been lost to space and that there isn't enough left to terraform the planet by warming it, even if the CO2 could be released and put back into the atmosphere. Bit of a bummer huh?
One again the FAQ Rocky Mountain team is looking forward to a great road trip exploring the historic Martian sites and artifacts, the race, and of course the driving.
Copyright
© all rights reserved - 2019 visionaut
---
From the album:
9 images
0 comments
1 image comment
---
Photo Information for 1. Fabled ALPINA ti aboard MAVEN transporter