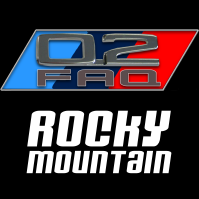 7. Farewell at Ireson Hill
---
---
This year's BMW 2002 excursion comes to a conclusion after an amazing week driving on the red planet and watching the Mars races.  It was time to prepare the cars for the extended trip home on the Falcon Heavy III - but before that most everyone was able to assemble for one last group photo.  Every 02er that made this year's 2002 road trip expressed their appreciation as the Curiosity rover proved to be invaluable again for all the logistics support, photos and Martian hospitality.
The departing 2002s are assembled in front of a dramatic dark mount, called "Ireson Hill," which rises about 196.8 feet (59.9 meters) above the redder layered outcrop material of the Murray formation on lower Mount Sharp, Mars, near a location where NASA's Curiosity rover examined a linear sand dune in February 2017.  Mount Sharp, which stands about 3 miles (5 kilometers) high in the middle of Gale Crater, and spans 96 miles (154 kilometers) in diameter, served as the base of operations for the 2002s, and is close by where the Le Mars 24 hours race is held.
The 2002 team used the rover's Mast Camera (Mastcam) on Feb. 8, 2018, during the 1,997th Martian day, or sol, of Curiosity's work on Mars, to take this composite image. The mosaic has been white-balanced so that the colors of the cars, rock and sand materials resemble how they would appear under daytime lighting conditions on Earth. The view extends from west-southwest on the left to north-northwest on the right. The faint horizon in the distance beyond Ireson Hill is part of the rim of Gale Crater.
Until next year - BMW Road Trip to Mars 2019!  (Rumor has it the first Tesla to Mars might arrive by then too.)
1
From the album:
7 images
0 comments
2 image comments
---
Photo Information for 7. Farewell at Ireson Hill