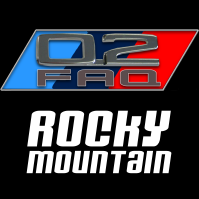 5. Turbos racing at Dingo Gap
---
---
This look back at a dune that NASA's Curiosity Mars rover previously drove across is now used as a racetrack by some BMW 2002 Turbos.
This image was taken by the rover's Mast Camera (Mastcam) during the 1994th Martian day, or sol, of Curiosity's work on Mars (Feb. 5, 2018).  Here the cars charge across an opening called "Dingo Gap." This view is looking eastward.
The rover had driven over the dune three days earlier, to lay out the path for this excursion's race. For scale, the distance across each of the parallel wheel tracks is about 9 feet (2.7 meters), providing quite a narrow and challenging path for the 2002s.  As can be seen in this image, the cars frequently become airborne in the red planet's lower gravity.
Copyright
© _rays idea
1
From the album:
7 images
0 comments
2 image comments
---
Photo Information for 5. Turbos racing at Dingo Gap