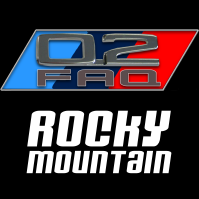 ---
---
Climbing "Vera Rubin Ridge" provided this BMW 2002 driver this sweeping vista of the interior and rim of Gale Crater, including much of the car's route during its first week-and-a-half on Mars and features up to about 50 miles (85 kilometers) away.  The scene spans from southwest on the left to northeast on the right, taken using the owner's iPhone. It has been white-balanced so the colors of the rock materials resemble how they would appear under daytime lighting conditions on Earth.
The pic was captured on Feb. 4th, 2018, during the 4th Martian day, or sol, of the 2002's drive about on Mars. At that point, the 2002 had gained 1,073 feet (327 meters) in elevation and driven 123 miles (197.6 kilometers) from its landing site - give or take the accuracy of the 2002's VDO odometer/altimeter.
Mount Sharp stands about 3 miles (5 kilometers) high in the middle of Gale Crater, which spans 96 miles (154 kilometers) in diameter. Vera Rubin Ridge is on the northwestern flank of lower Mount Sharp. The foreground of this panorama shows portions of lower Mount Sharp. The middle distance shows the floor of Gale Crater. Most of the horizon is formed by the crater's rim. The top of the rim is about 1.2 miles (2 kilometers) higher than the BMW 2002's position. On the horizon near the center of the image is a glimpse outside of Gale Crater, to a peak about 50 miles (85 kilometers) from the car.