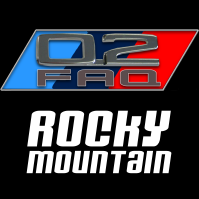 3. Skupper Reconnaissance Orbiter (SRO)
NASA's Curiosity Mars rover recorded this amazing view of the first BMW 2002 to orbit the red planet against the sun setting at the close of the mission's 1996th Martian day, or sol, from the rover's location in Gale Crater.  Believed to be from an early USSR-based 2002 excursion based on it's markings, and now called just the "Skupper", it circles the planet at an average of only 666 meters above the Martian surface in the only orbit permitting such a dramatically low altitude.  As would be expected, it must go significantly faster to maintain such an orbit - exceeding 0.1968 ludicrous-speed at apogee to do so.
This composite image shows the Skupper zooming by a mere 26 meters -- as indicated by the large door-mounted Mars Surface Proximity (MSP) display -- above the "Marias Pass" high-plains area where a lower and older geological unit of mudstone -- the pale zone in the center of the image -- lies in contact with an overlying geological unit of sandstone.
The scene is presented with a color adjustment that approximates white balancing, to resemble how the rocks and sand would appear under daytime lighting conditions on Earth.  Dust in the Martian atmosphere has fine particles that permit blue light to penetrate the atmosphere more efficiently than longer-wavelength colors, causing the colored ionization contrails visible behind the 2002. The effect is most pronounced near sunset, when light from the sun passes through a longer path in the atmosphere than it does at mid-day.