I've been wanting to get the story down of my 72 2002 for awhile and figured here would be the perfect place. Growing up I had always been a BMW fan as my parents had a few E36's (I'm only 27 haha) but for a youngster in the Midwest, finding a cheaper BMW wasn't too easy. I finally purchased an E30 which got me back into BMW's and also got me hooked. After selling it I got an E21 and while owning it my dad purchased this 2002. I was instantly in love and sold my E21 and bought this off my dad who had too many cars but didn't want to let this one go unless it was to me.
He originally found it on craigslist, the owner had no title so my dad told him that when he got the title to give him a call. Out of the blue 3 months later, he received a call and took off with trailer in toe. What he found was an original California car which was mostly rust free which is a rarity in Missouri. Since then we have gotten it running and replaced odds and ends to help the car perform as a daily-driver more effectively.
The car is quite the out cast in the area which is filled with muscle cars and even my dad is more into domestics but I've always been fond of German cars.
The plan for the car from day one was to make it a daily-driver but would be stored during the winter since I had a Subaru.
I've been told I need to "slam it" and also swap it but being that the car is so legit that will never happen plus I love the simple carb'd M10.
When we got it, it had been in Missouri for 10 years but had actually never been driven in the Midwest. The two previous owners bought it and then parked it in storage. Someone along the line had spent a lot of time and money on it though as the suspension was fresh and the car for the most part was in great shape.
I didn't document the beginning too well but this is where the car was at when I started to.
1972 BMW 2002
Exterior:
All red euro tails
Shorty rear bumper
Headlight grills
Euro Turnsignals
Interior:
Recaro Black Cloth Seats
BMW Woodknob
Momo Futura Wheel w/ Momo BMW horn
E21 Shiftboot
E21 Floormats
Under the hood:
E21 Radiator
Weber 32/36 Carb
What's been replaced since I got it:
Windshield
Front and rear window rubber
Trunk rubber
Front bumper with nicer one
Misc relays and covers
Seat belts
This would have been about March, my E21 in the back ground being sad because it just sits now.
But lets jump to know, nothing really major has changed. Sorry for the crappy pics, hopefully better ones coming soon.
The interior:
The exterior:
June 17th 2013
Well, finally tackled my cooling problems after a new radiator, thermostat and full flush. Needed to test it so I ran up to Omaha to hang out with a buddy that was having his car shot for a mag and my other buddy who was doing the shoot. Car did great. Crashed a VW car show and took 1st place home in the Other category which I found a bit hilarious. Also got a new OEM fuse cover, all the little things add up lol.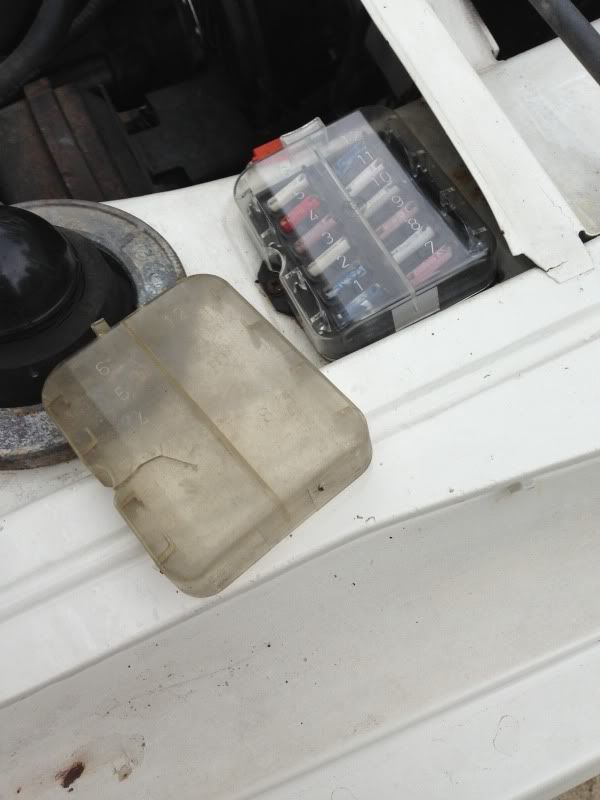 July 19th 2013
So the Apache's came today, filthy dirty so cleaned them a bit but then put them in storage as we just sold our house so tires and lowering will have to wait sadly while we find our next house. Still pumped with the wheels that still needs a little love.
August 13th 2013
Well my slave came in, found a NOS ATE Slave in the box which I nerded out about lol. Also picked up an extra VC and a gasket, mine had a leak anyways so decided I would redo a VC while it was off. Progress on that coming very soon.
Also picked up a 3 piece euro dash that is crack free except one spot which is a super easy fix. I'm very stoked on it.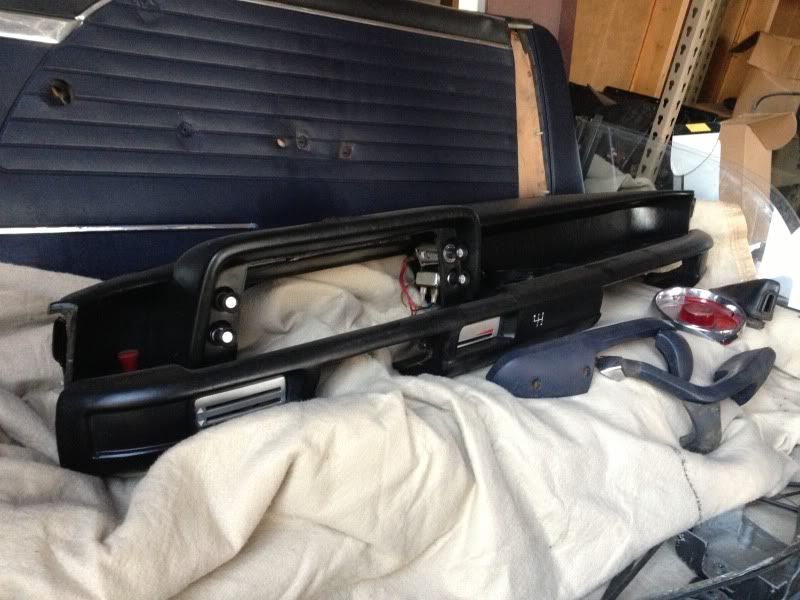 August 14th 2013
Well progress was made on the VC tonight. Gotta touch up a couple places but it will do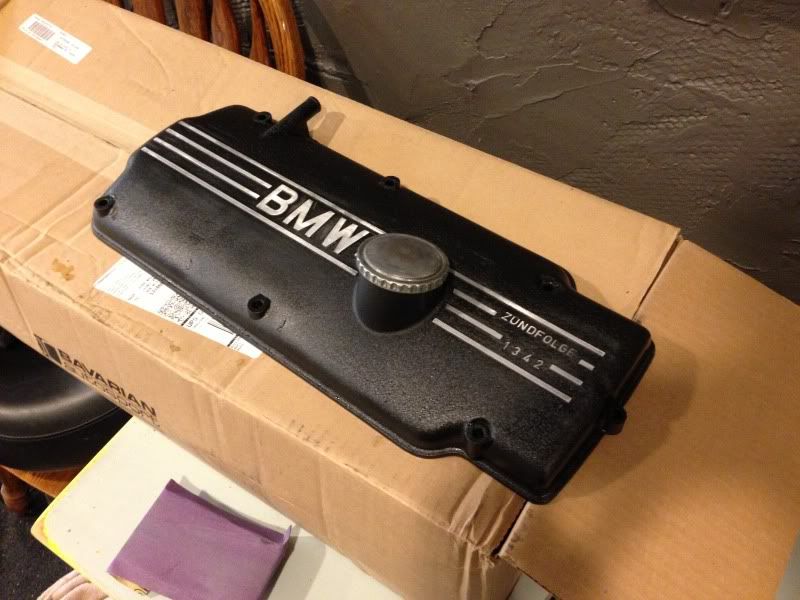 August 23rd 2013
Well painted up my Tailored Supply brake reservoir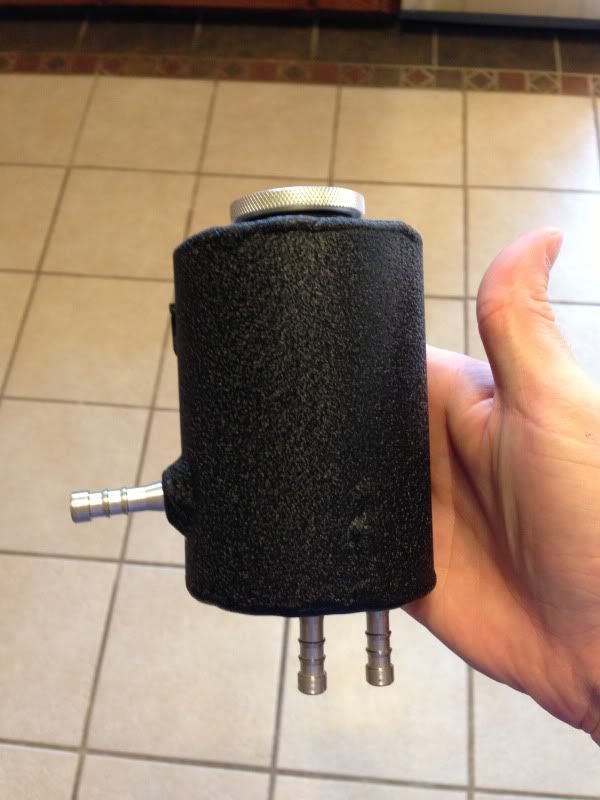 Then got it installed and also installed my Valve Cover
September 9th 2013
Well last weekend I undertook a task that my dad and I have been talking about for months.... swapping in a new dash. My dash had multiple cracks and was a dash mat on it plus it was home to a cluster that had 2 of its 3 gauges not work... also to a cracked glove box.
First off... swapping dashes sucks lol, second off a huge thanks to my dad for refurb'ing the heater box, he has way more patience than me... plus who needs heat lol.
I will admit that it didn't look too bad and I noticed most of it just because I've spent hours behind the wheel.
The job was going to involve:
Installed a refurbished heater box, with boiled out core
Install a 3 Piece Euro dash out of an imported 1970 2002
Install a "silver dollar" cluster out of an early 2002
Install a crack free glove box
Also wanted to redo the center console... its not done yet and honestly I'm still thinking on how to do it lol but I do have a major part of it which was hiding the controller for my stereo.
Now on to pretty pretty pics... and no... its still not lowered.. lol
The after pic of the install, I plan on getting more pics soon... I was running out of daylight lol
Also my way of hiding my controller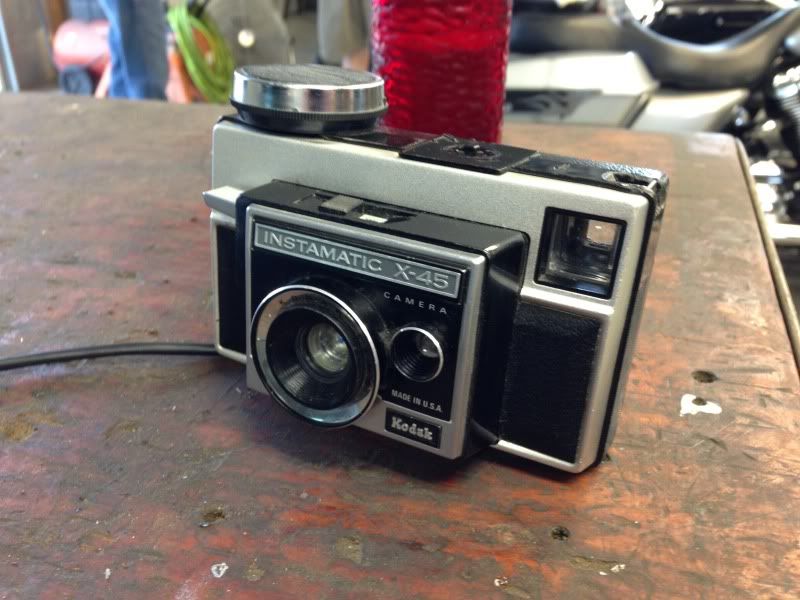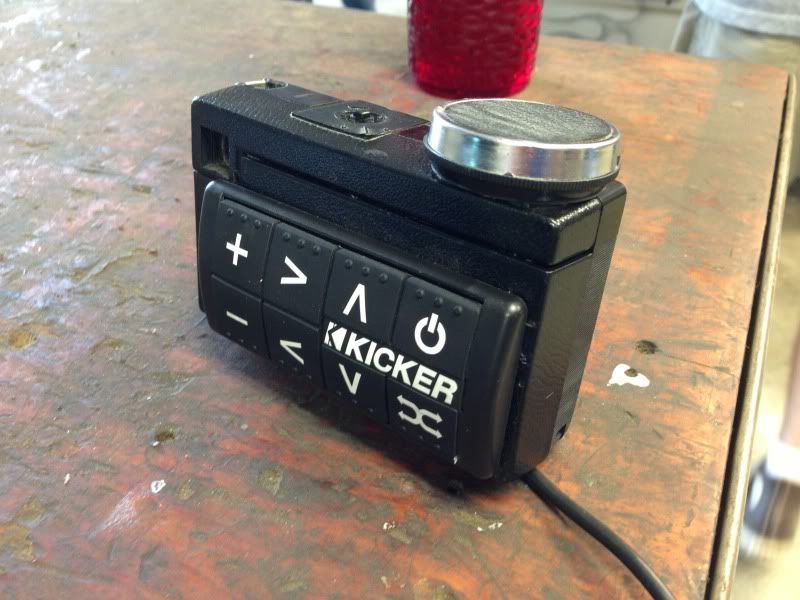 September 10th 2013
While I was in Omaha meeting an owner and my buddy Matt who was shooting his car for a magazine feature we were working on together, he took a shot at one of the locations. Can't wait to get more quality shots of the car.
Futures plans are:
Refinishing the Enkei's this winter
H&R Springs (should be shipping next week)
New struts, most likely Koni's
and redoing the center console, still undecided on how I'm going to do it.
Eventually down the road the motor will get rebuilt with a bit bigger cam and dual carbs but like I said, down the road.
Nov. 13th 2013
Well I've been slacking (well actually moving) but the 2002 has a new home and now sits in a garage. Replaced my slave cylinder but it has started leaking again just before the temp dropped. Have some black rear door cards coming to me soon since my are blue and then something will be done about the back seat. Also going to be making some custom oh shit handles to break up all the black that is in the car. The Apache's are still sitting in the garage waiting to get redone, along with steelies to use for "winter wheels" even though really they will be sitting in the garage wheels lol.
Also some cool news is that the 2002 made it on Petrolicious under their reader rides which was a total surprise... now to work on getting some struts to get lower... gotta get dem scene points haha
http://www.petrolicious.com/1972-bmw-2002
Thanks for reading and I'll keep updates going as they progress!