Here in Pa, fall is in full swing and winter is upon us. Yesterday, my wife and I awoke to light rain, grey skies, and 55 degrees. After some breakfast and coffee, the skies cleared, and the rain stopped. We checked the oil in Ol Blue, and headed about an hour south of Pittsburgh into Greene County, PA. Our destination was a historic metal truss on TR 597, that spans Ten Mile Creek. Of the ten or so of these historic trusses that I saw this summer, this one was my absolute favorite. This truss was erected in 1878. Yes, I said 1878. This truss is a pin-connected double intersection Pratt Whipple truss. The bridge was erected by the Massillon Iron Bridge Company of Massillon, OH. The bridge has a clear span of 163 feet, sits on cut stone abutments, and has a timber road deck.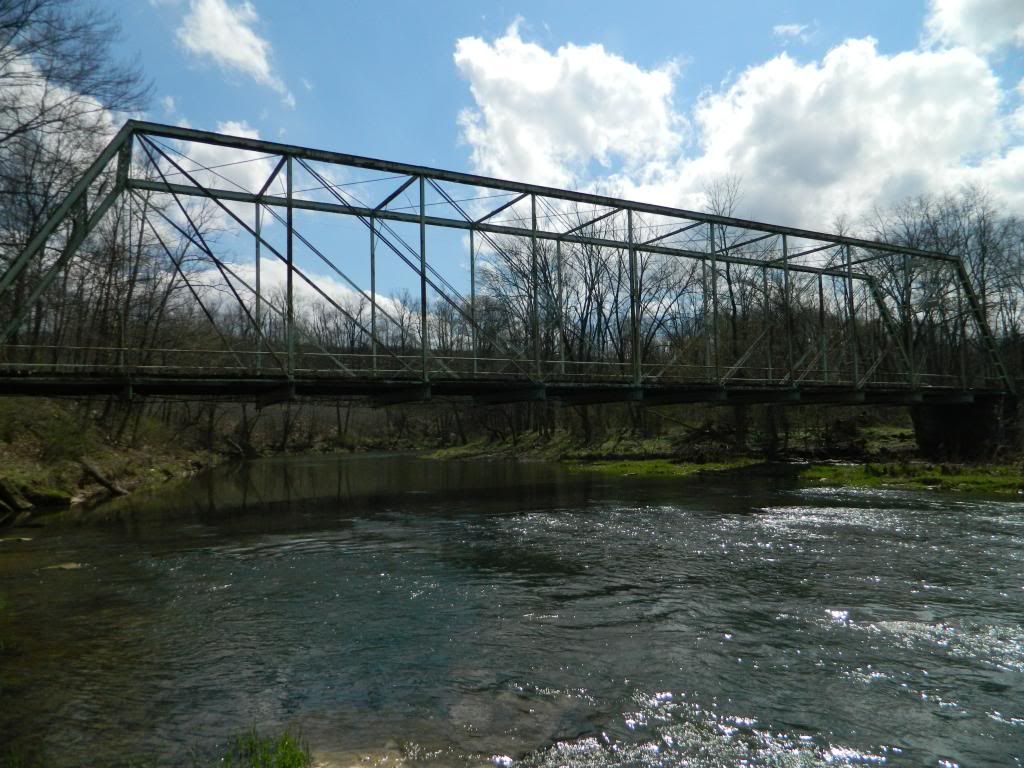 (This pic was taken on my initial visit for work)
This thing must have blown peoples minds in 1878. It blew my mind the first time I saw it. It's hard to believe it's still standing 135 years later. The original floor beams would have been wrought iron. The original floor beams were replaced in the 1990's with modern steel beams. Other than the floorbeams, the bridge is completely original and considered of "Exceptional" historic significance by PENNDOT.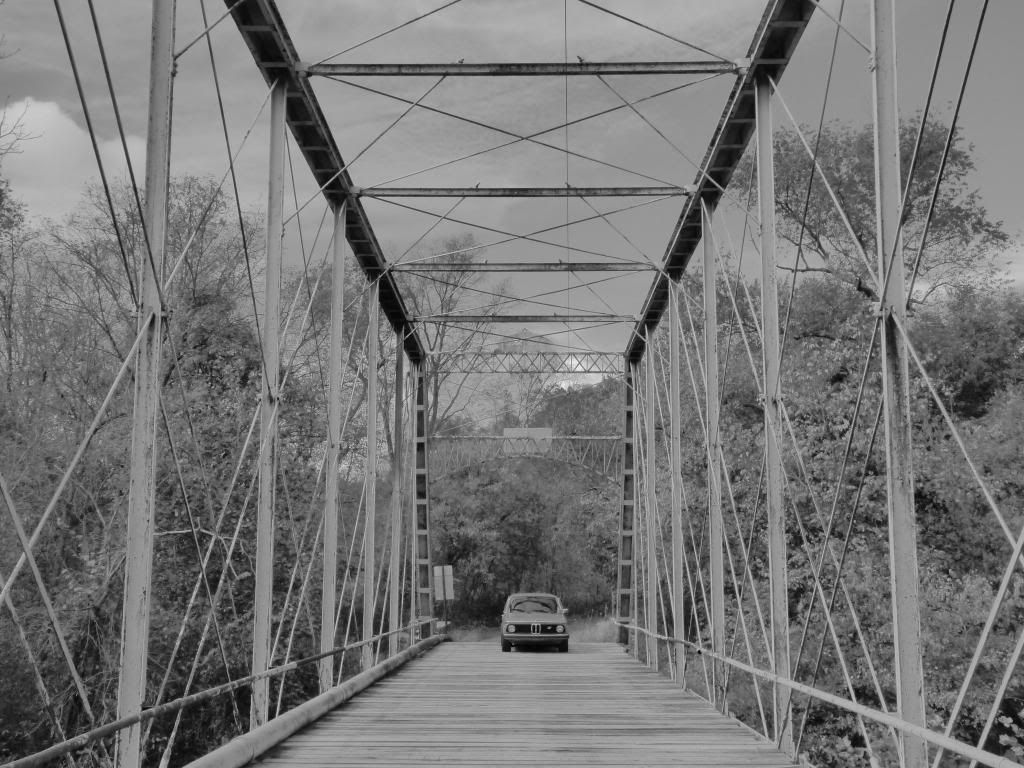 You might be asking yourself what the hell is this bridge doing in the middle of nowhere. Well, the short answer is, I have no idea. I'm guessing farmers in the area petitioned the county to build it. It is not wide enough, and doesn't have the capacity to carry coal trucks or equipment that was prevelant in the area in the late 1800's.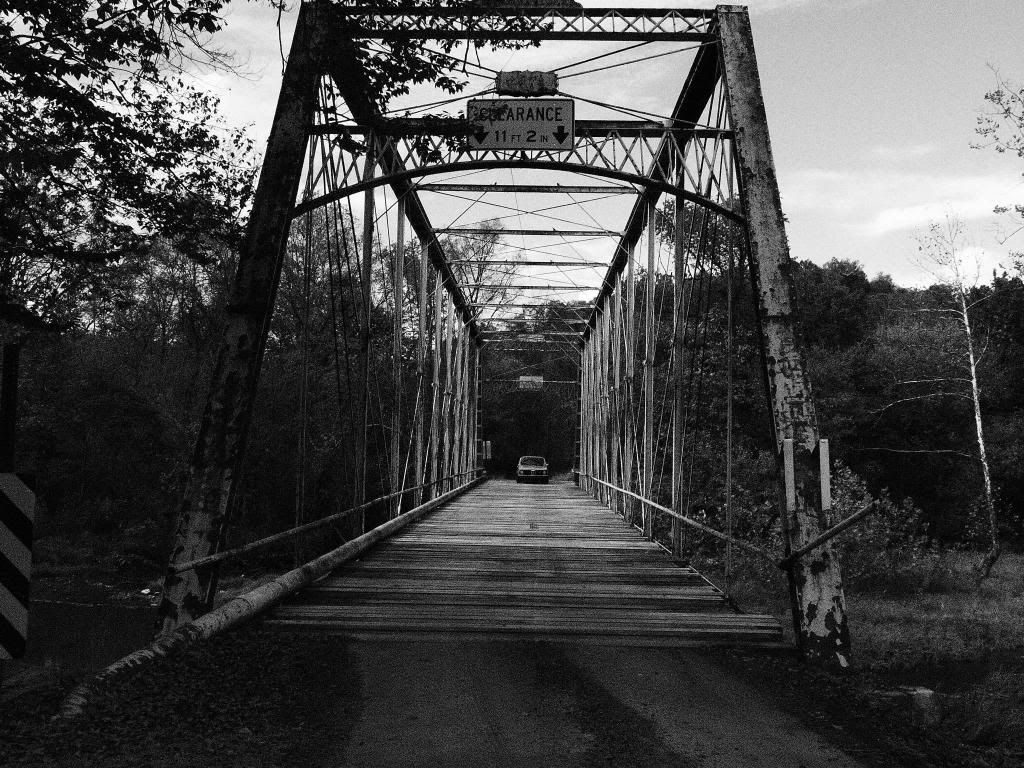 (Sorry, couldn't resist the grainy pic)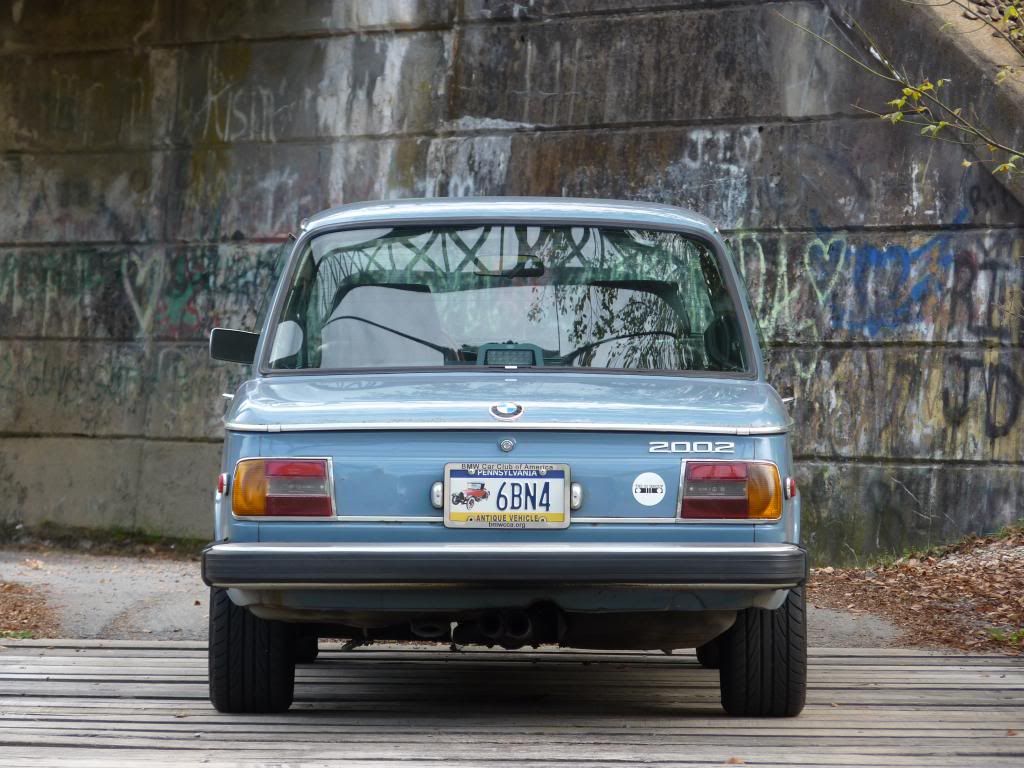 At the east end of the bridge is a railroad underpass. I'm guessing the railroad was in place when the bridge was built. It is an active CSX line carrying coal from nearby mines. The underpass was obviously not built in 1878.
(messing with HD settings on camera)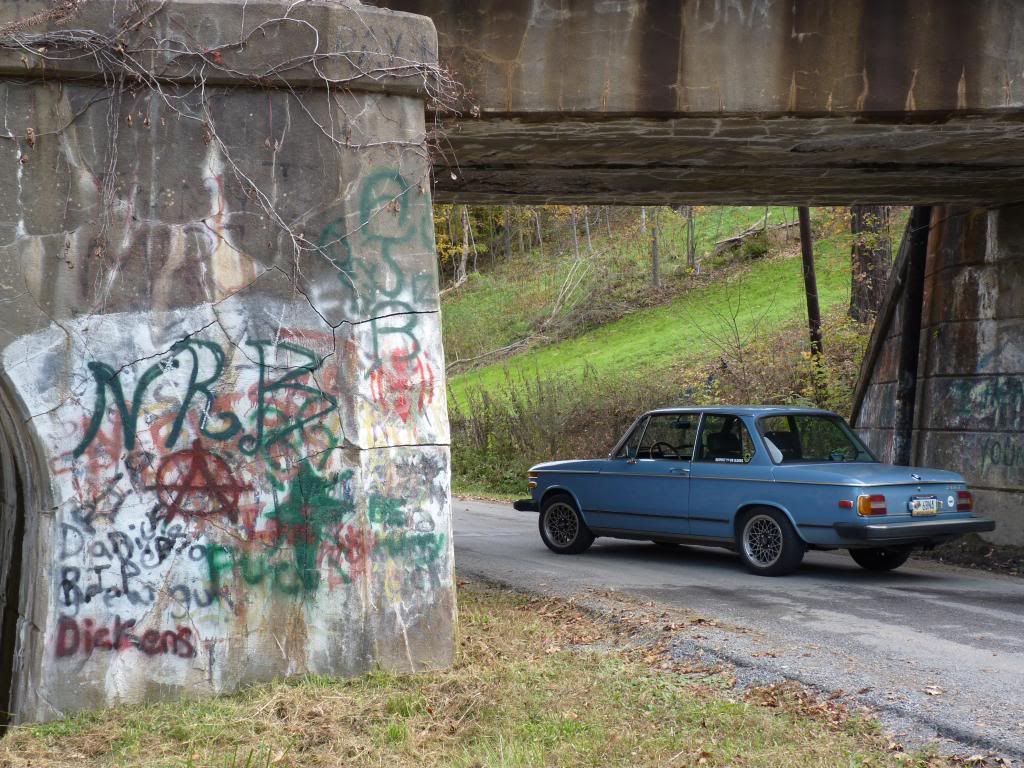 After an hour long visit, we headed west on PA 21 to the town of Waynesburg, PA. We stopped at the Airport Restaurant for lunch. Let me tell you, if you ever find yourself in Waynesburg, stop here and eat. It's a tiny little place that takes up half a building at the Greene County airport. The serve great home-cooked fresh meals, and the people serving you are as nice as can be. I do not have any pictures of the place, I was way too full to even lift the camera after noshing on a giant cheeseburger.
I'll finish this post off with some random pics from the drive. I was playing around with the settings on my camera in most of them.
Until next time,
Cheers!