Update:
Battery install complete for now, The car runs on the one PC680 just fine, amazing such a small battery will happily turn over a six like this but there you go. I installed with an isolation switch through the kick panel: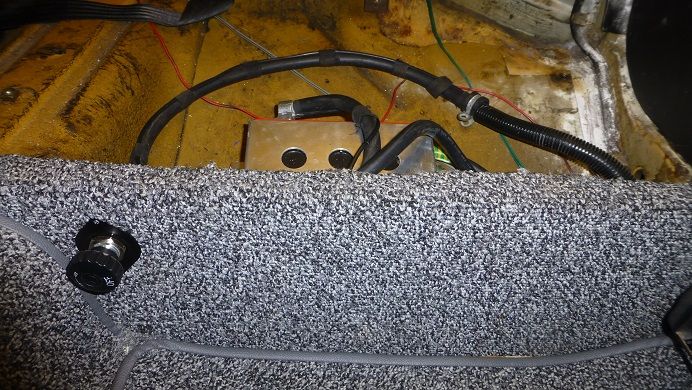 With that done a I spent a week tuning the carbs as best as I could given the jets I had. I also had to tackle multiple oil leaks and coolant leaks from all the adhoc pipework. It will probably never be 100% leak free particularly with coolant as there are multiple joins in all the non-factory pipes.
With that done I now just needed to get an exhaust and the centre bearing mount fabbed up. Not something I am able or willing to do myself. The car cant really move without these so it was on a trailer to the workshop. Lathom Motorcraft specialise in bespoke exhaust systems and came recommended they did a great job I have to say. They even got it to go over the rear beam. The system is 2.5" full stainless. They also did the centre bearing mount for me.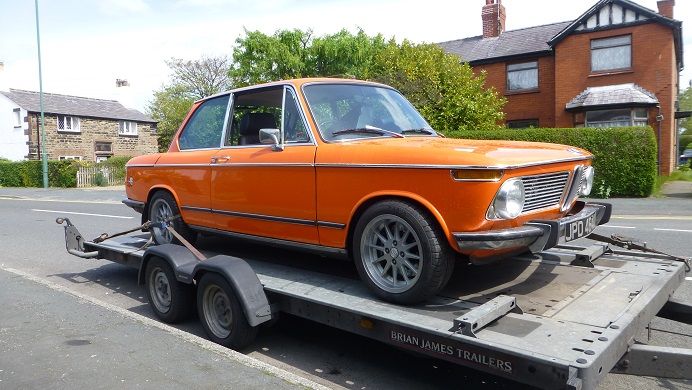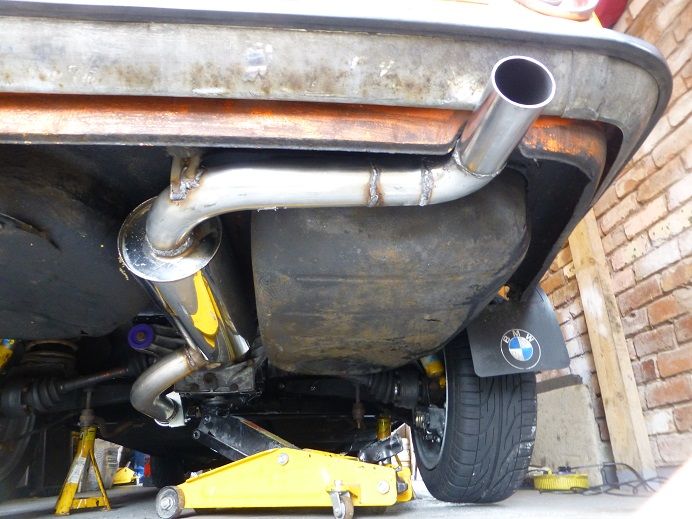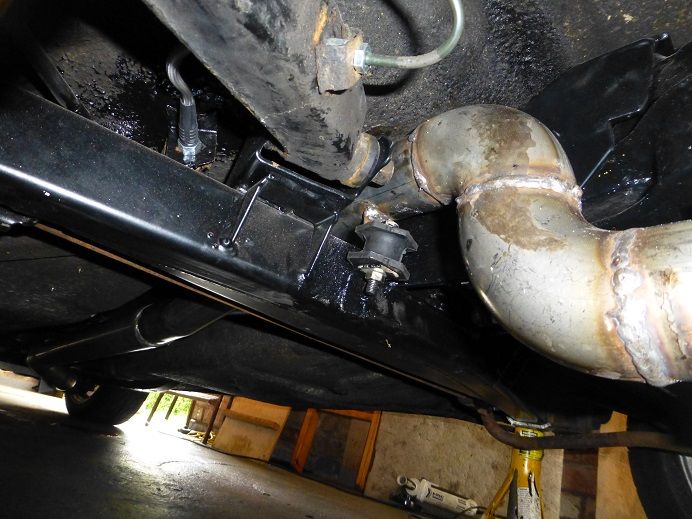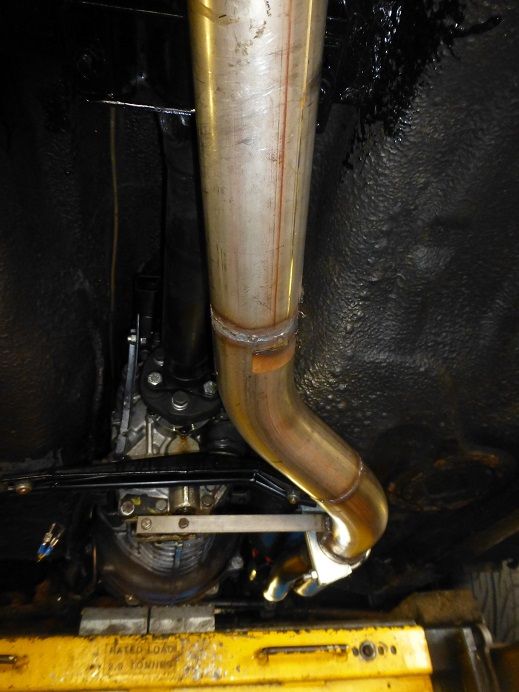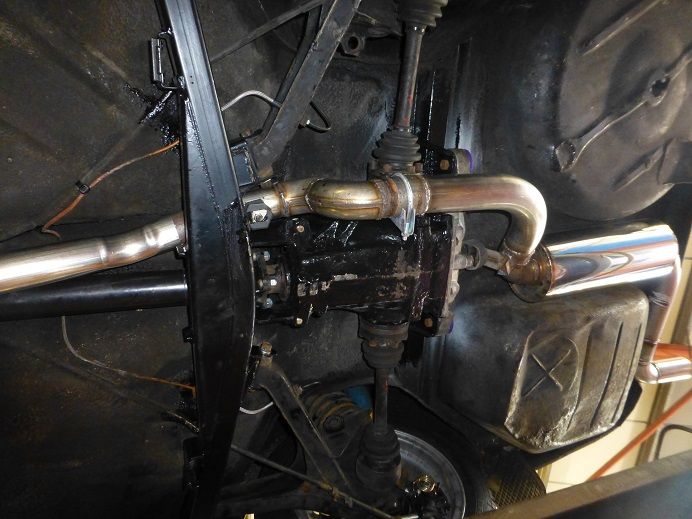 My only issue now is ground clearance, the much bigger diameter pipe and bracketry gives me very little clearance now maybe 4-5 inches at best.
Now my car was almost ready for an MOT I needed to replace a strut bearing as my N/S one has totally given up after only 2 years since new, strangely my O/S one looks perfect even though they were done at the same time...??
Finally off to the MOT station...it passed!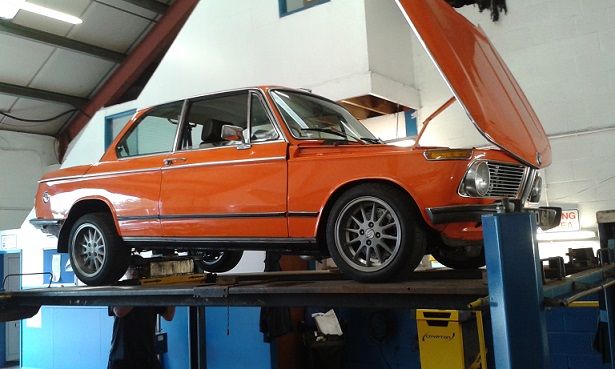 So now I have MOT tax and insurance and a car which drives! It does however still require proper rolling road tuning and jetting, the carbs are definitely not fuelling correctly and it bogs down some on idle circuit to main circuit transition. I will hopefully be getting a session in the next 2 weeks or so. After having my previous M10 carbs rolling roaded I know how much of a difference it can make. Even so the limited driving I did to the MOT station and back it pulled like a train, the torque is immense compared to the M10 I have to say. I think I could destroy most things on an A road now! The stopping power of the brakes is massive too, maybe even too big in the wet i will have to see. Also it obviously sounds amazing and drinks fuel. I will attempt a video once it has been rolling roaded. Still some jobs to do though:
Wheel balancing all round
Rolling Road
Alternator regulator upgrade to get my LED lights to work again (14.5V required)
Tacho mod to get it reading correctly
Still no ARBs as the front one wont fit (bilstien sports all round make for little roll anyway mind)
So I got the the rolling road on Friday.
R.E. Performance is the only place in the NW I can find that can tune carbs. They are properly cool and old school. Ken must be nearly retired now but must have decades of experience in carb tuning, he knows his stuff. They also have full sets of jets for nearly all carbs in stock so there is no faffing around trying to get the right ones. There is something hugely reassuring about turning up at a place like this where there is just one old guy pottering around, racks and racks of jets and carb equipment and a rolling road that must date from the 80s. It fills you with confidence that they have seen everything and know everything. Everyone else just wants to plug in a laptop and be done with it. Multi carbs take skill and most importantly experience.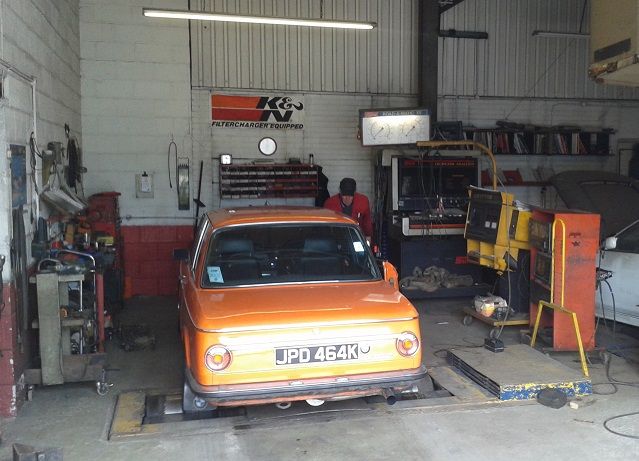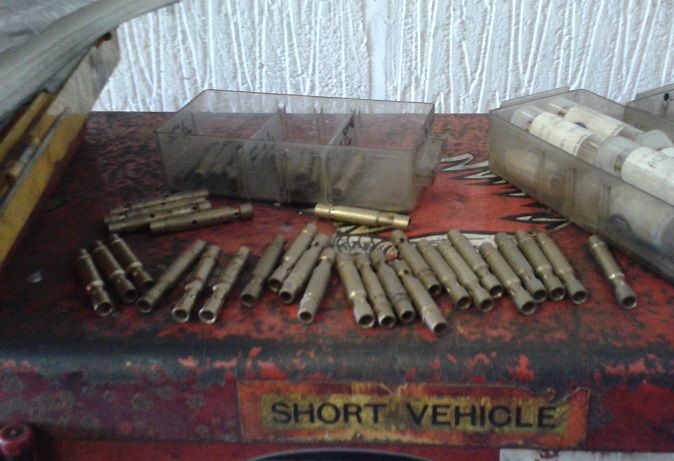 All the jets for all the carbs!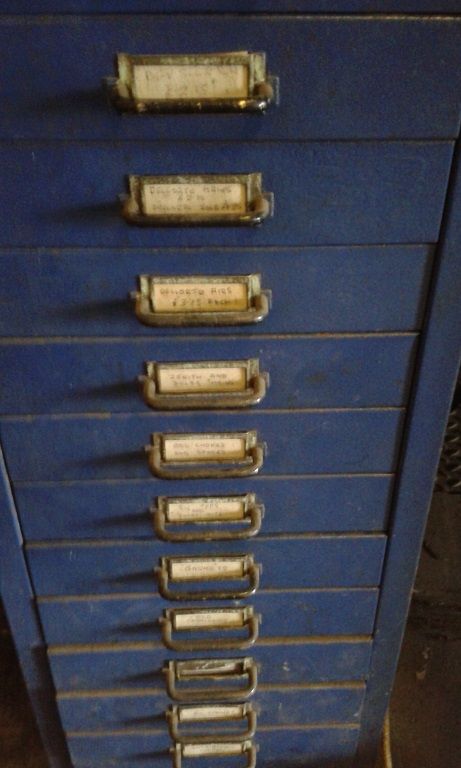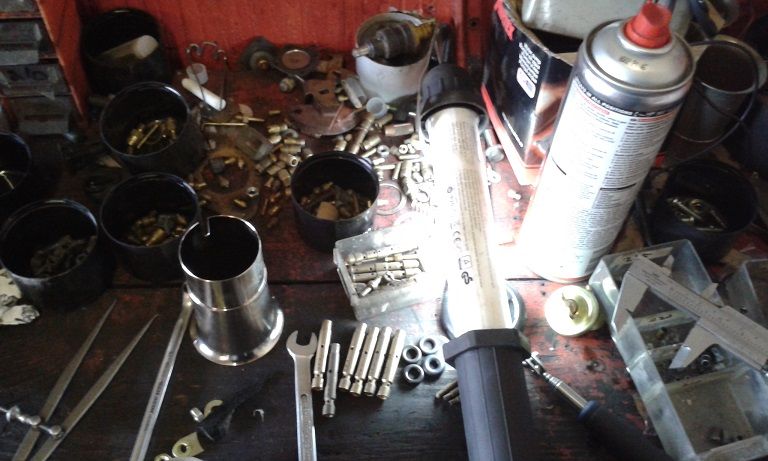 Even the receipts are old school:
So as the result shows, after some rejetting I achieved 182bhp at the wheels which is in the region of 220bhp at the flywheel, was hoping for anything more than 200 so I am pretty happy with that. From what I hear it is not easy to get more than this kind of hp out of the M20 when naturally aspirated, probably only with ITBs and even then only slightly more. The engine certainly isn't hindered by the fixed ECU ignition setup, I don't think there would be any benefit from going to mechanical distributor, and a programmable ECU would probably give very marginal gains. Overall I am very happy with the performance of the carb setup, it pulls very hard right through to 6000rpm, the car takes off in 3rd gear like a rocket and sounds amazing. For any future reference the jetting is:
Main Air - 225
Main Fuel - 165
Idles - 50
Chokes - 36 (Might possibly need to go smaller)
Now i just need to refresh the oil after the engine build and I need to get saving up to keep fuel in the tank. No real idea on economy yet... :S
A big thanks to AndySals for keeping me company during my 3hr wait!