I bought one of the first IE pedal box bearing kits several months ago and finally got around to installing it.
here is the pile of parts
tools needed include:
17mm open end wrench
17mm closed end wrench (not the same as above)
19mm wrench
needle nose vice grips
small flat blade screwdriver (to poke the washers when installing pedals
start by :
remove gas pedal
pull carpet out. twist 45 left to get it off pedals. gas pedal arm first.
pop the little cover by the gas pedal so the pedal bolt can slide out
use vise grips to pull spring off brake pedal
remove brake pedal pin to linkage. c-clip comes off by hand or with vice grips.
pull out your pedals. two bolts, 17/19 on clutch bolt, 17/17 on pedal bolt.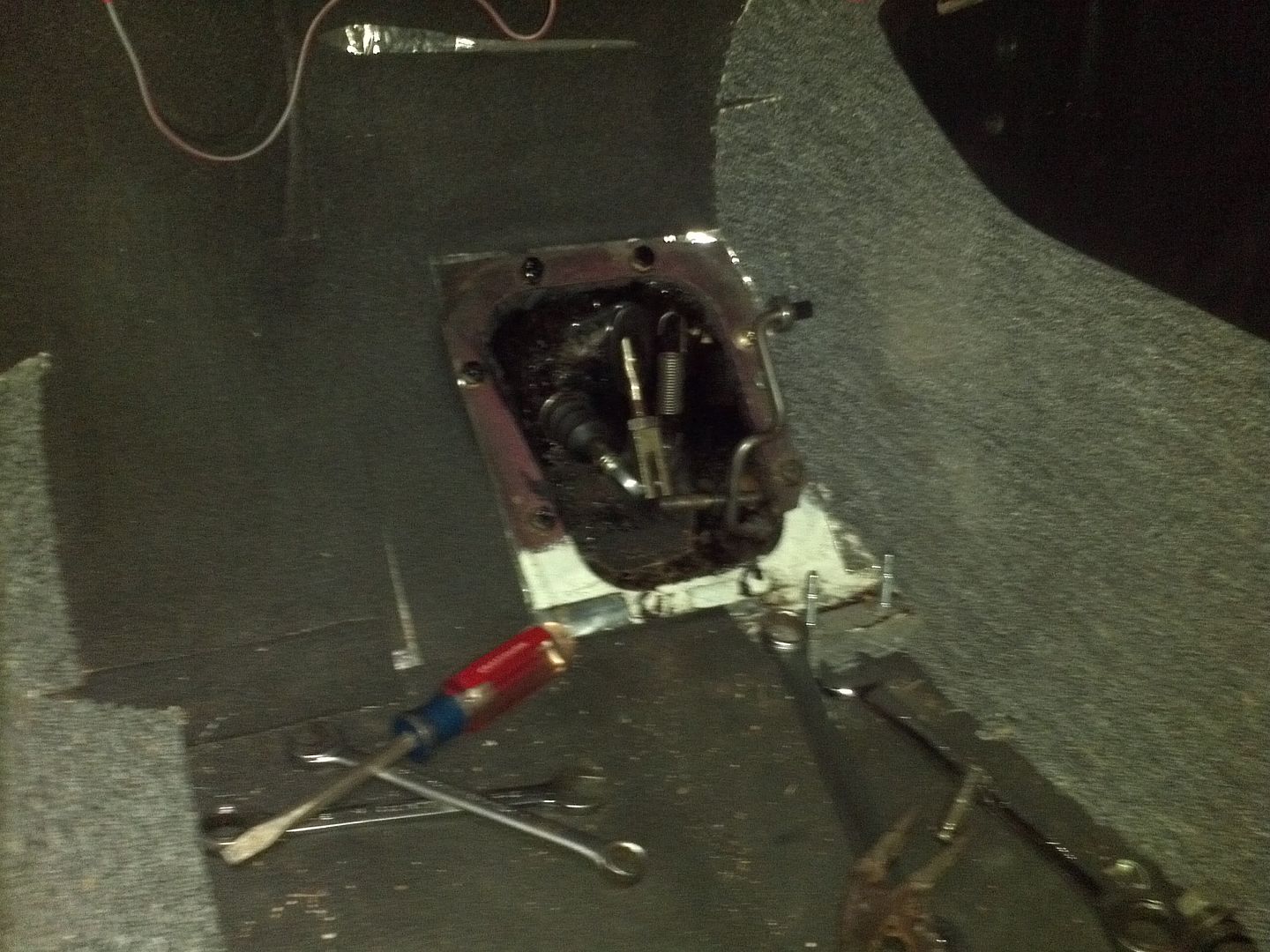 while in there, might as well clean up/paint pedal box if needed..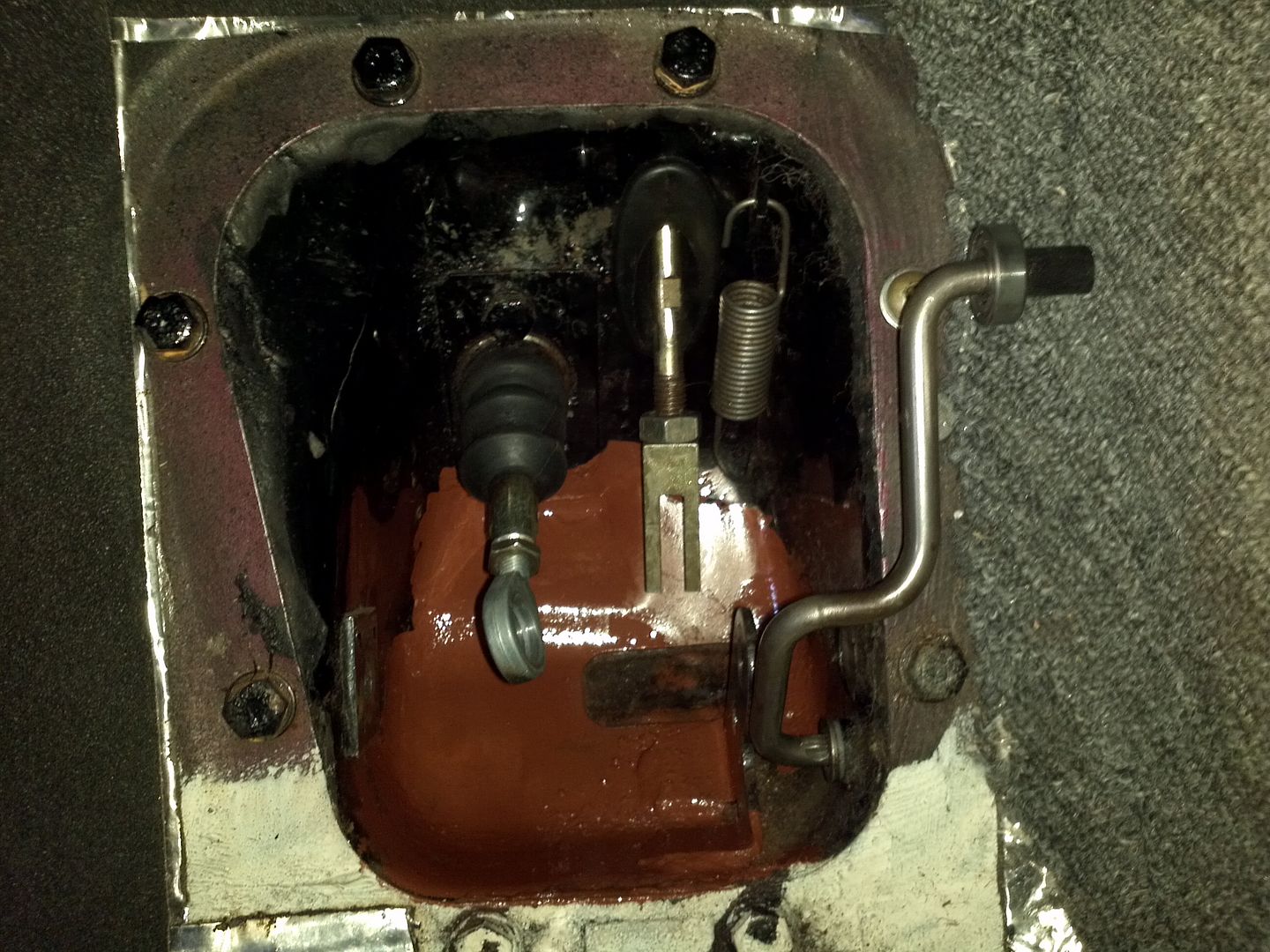 here is the order the parts go in
with stock bushings for reference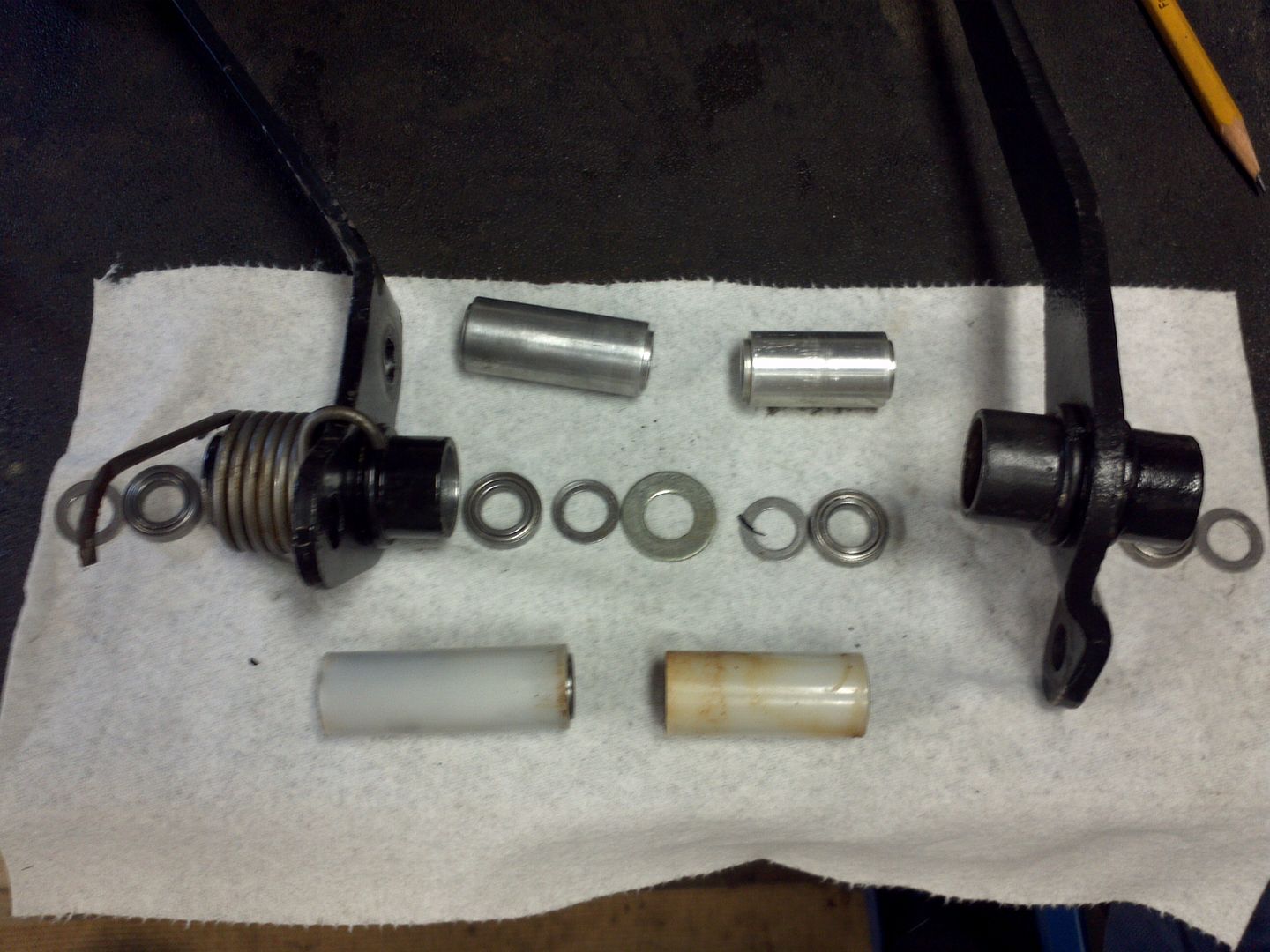 assembled (spare pedal box used for demo purposes)
NOTE - the "stack width" of all the IE parts was just a touch too wide to fit in either of my pedal boxes. i ended up using a center washer that was thinner than the stock one and shaved a few thou off the clutch pedal spacer to get the width correct. here is pic of thinner center washer when i was mocking up in demo box.
and yes, you can do this by yourself... it is a major PITA to line up all the little pieces while pushing the bolt through, but doable. hard part is getting nut on end of bolt with the tight space. the paper towel visible is to prevent an ooops moment if i bobbled the nut or washer and it was going to run down the frame rail. i used needle nose vice grips to hold nut on end of bolt with left hand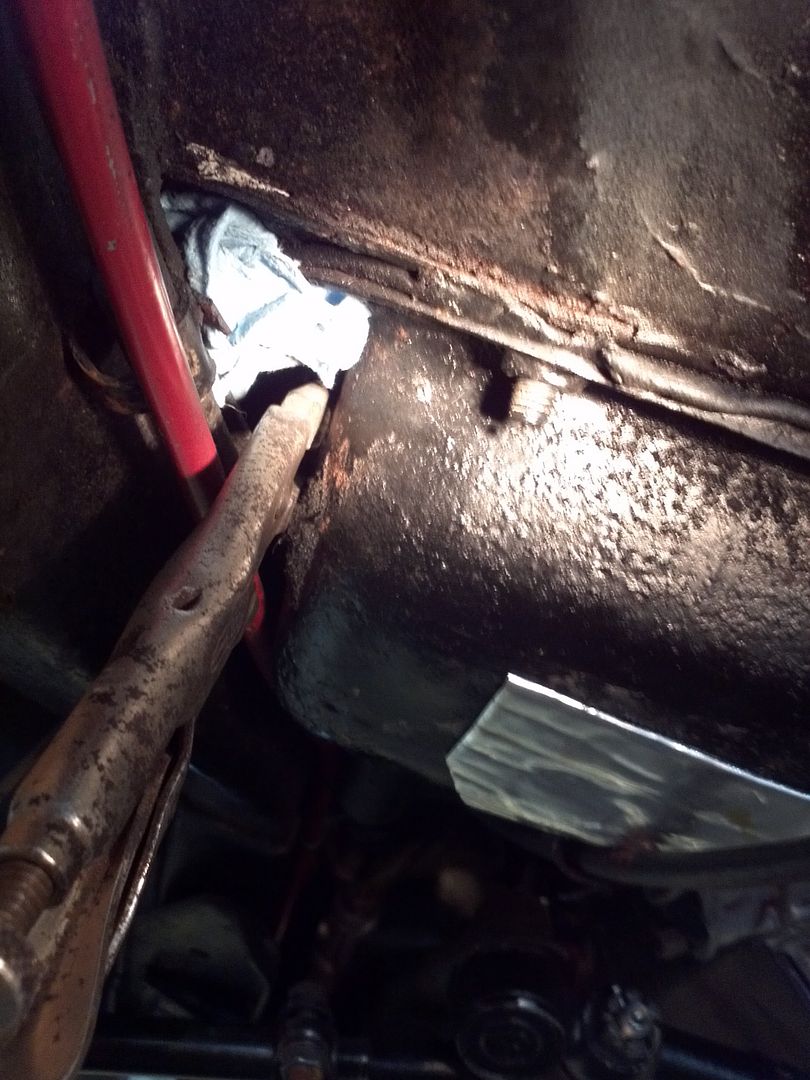 while reaching in car with right hand to rotate bolt to start thread engagement on the nut.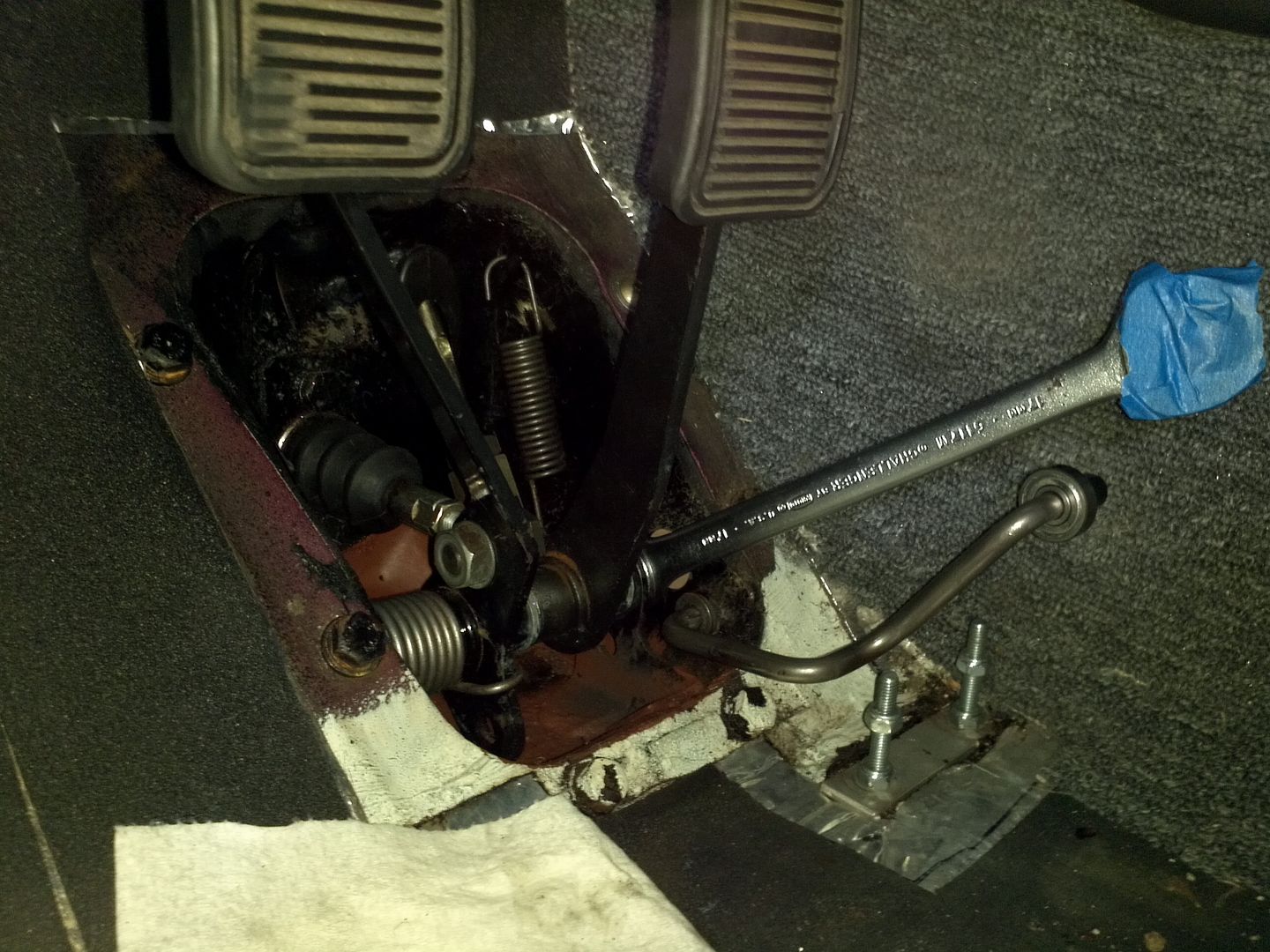 soooo....was it worth it? yes. much less play in the pedals (this is compared to the new stock bushings i had in there NOT to old trashed bushings)
HOWEVER...the major slop in the 02 brake system remains at the booster pivot. send your cards and letters to IE to ask them to make a similar bushing kit for this part of the system!!!!!