Here's a six step tutorial. It's a breeze.
1. Go to Photobucket.com and start an account.. its free and easy. Photobucket the cleanest and simplest, purpose built site for this type of work.
2. Create a "new album". Hit the big green upload button and select the pics on your computer that you want to up upload.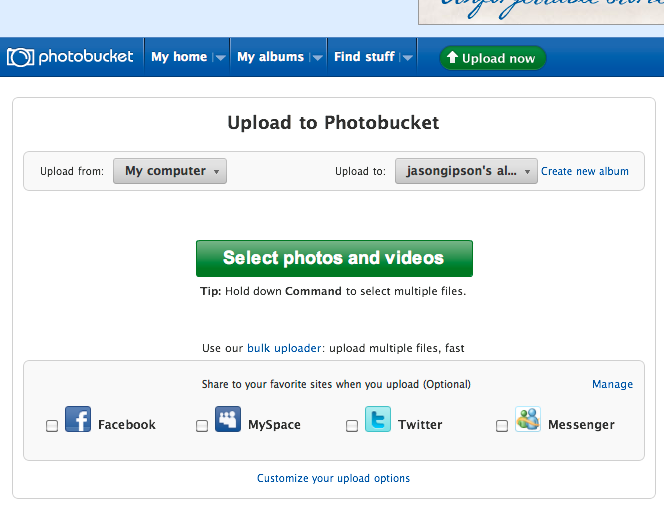 3. Once they are uploaded, add names if you like and click save..

4. Hover on the image (or click it for a larger view), and click on the "IMG" line at the bottom.. It will tell you it copied the link.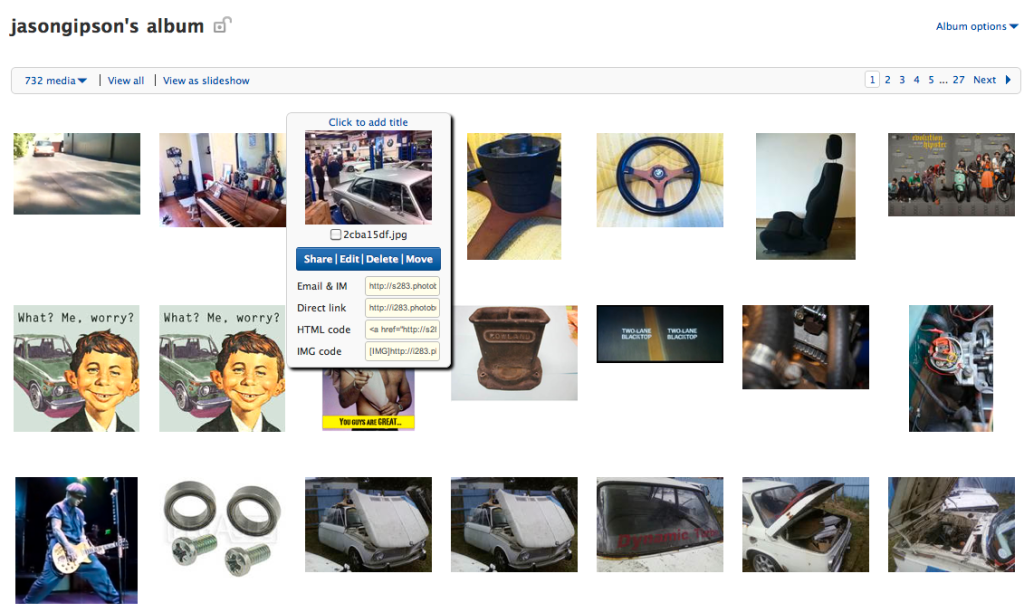 5. Hit Control-T (Command-T for Apple users) on your keyboard to open another tab in your browser and start a post here on the tasty FAQ. Paste the link into the body of the message. Navigate between tabs to retrieve more IMG links and plug them in.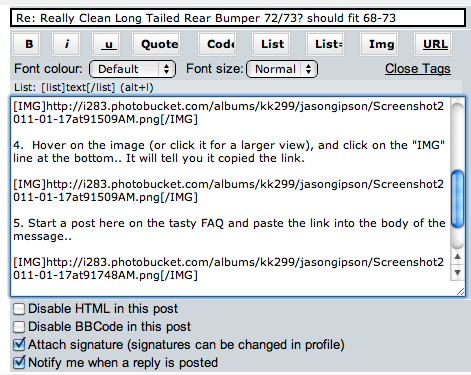 6. Use the preview button before submitting to be sure you didn't use the same image twice, etc. And then hit submit.
Done and Done.
**And For you mobile tekkies (like me), or those new to the smart phone action, this is all doable via the Photbucket app.
Get it here: http://photobucket.com/mobile/apps/iphone/#iphone
You can upload pics straight from your phone, and then you can follow the same steps as above. Just pull the code from the app by tapping the little i button in the bottom right corner (iPhone) of the picture you want.