Need to do your yearly front wheel bearing maintenance? this description outlines basic process for doing this on 320i hubs, but the process is similar for 2002 hubs.
Jack up car
place jackstands under car
remove front wheels
unbolt calipers from struts. hang them from springs. do not let them dangle by the hoses.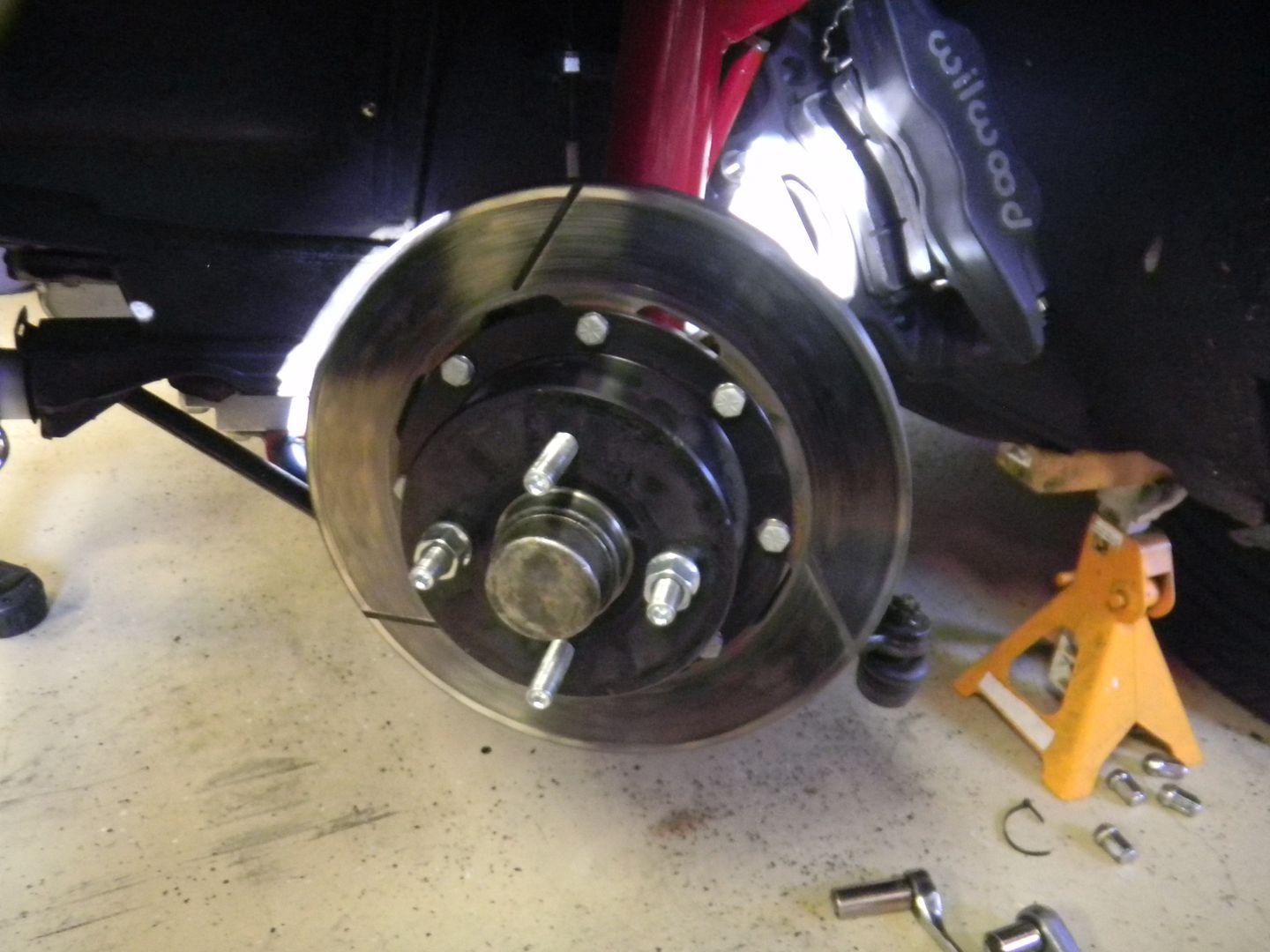 use channel locks to pull bearing cap off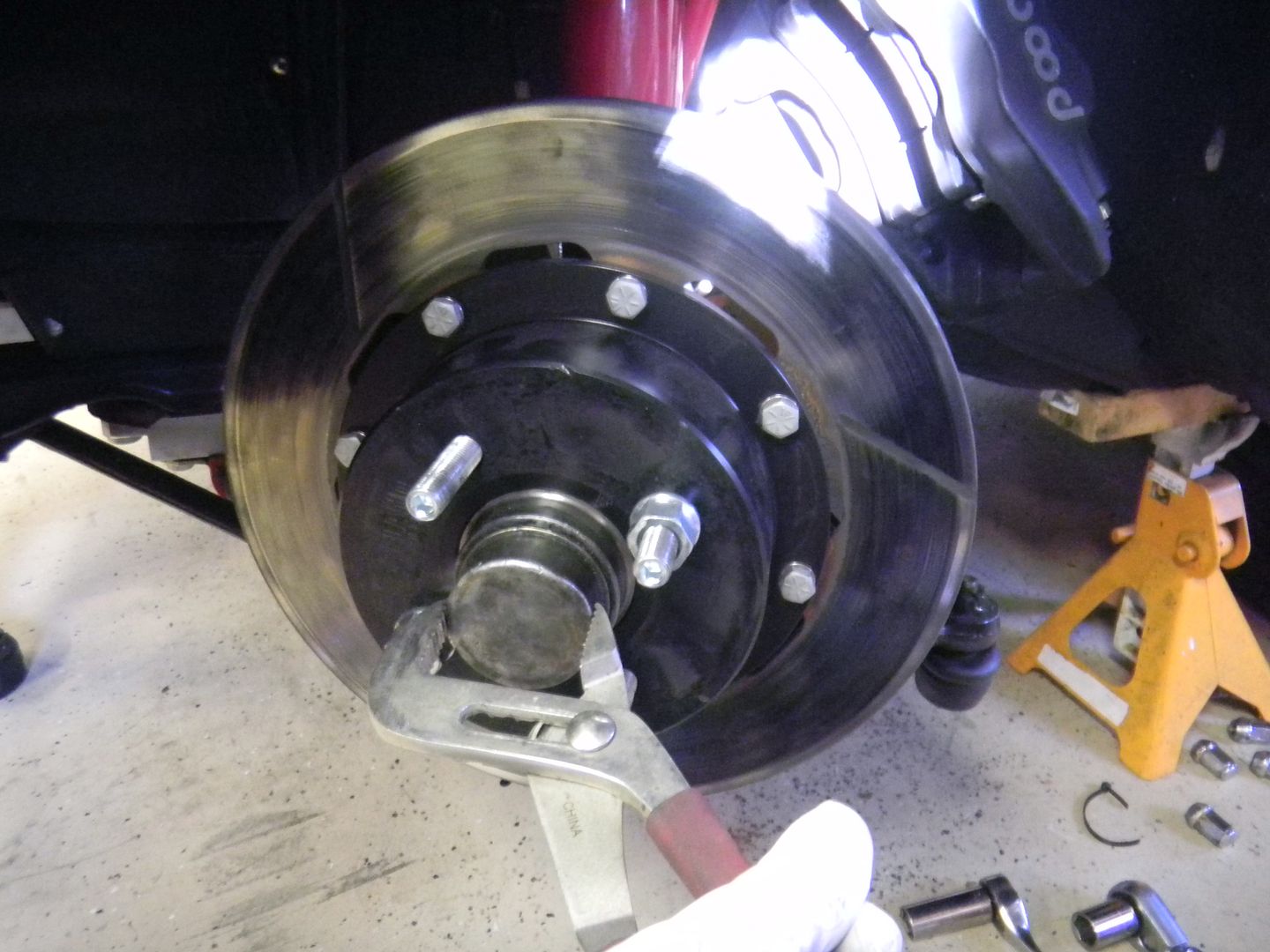 remove cotter pin on axle nut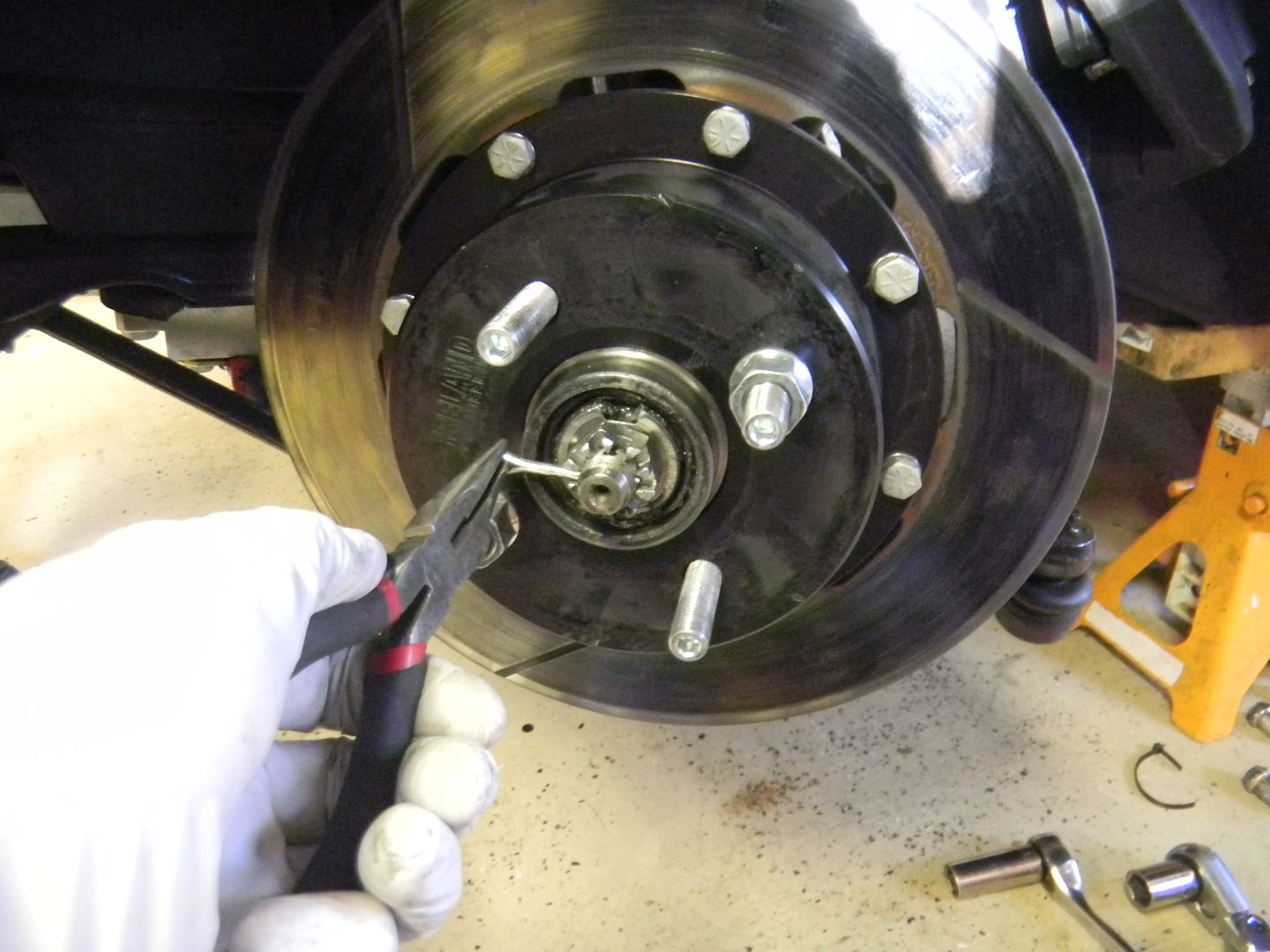 remove axle nut
pull hub off axle. keep finger on the outer washer so that outer bearing does not drop out.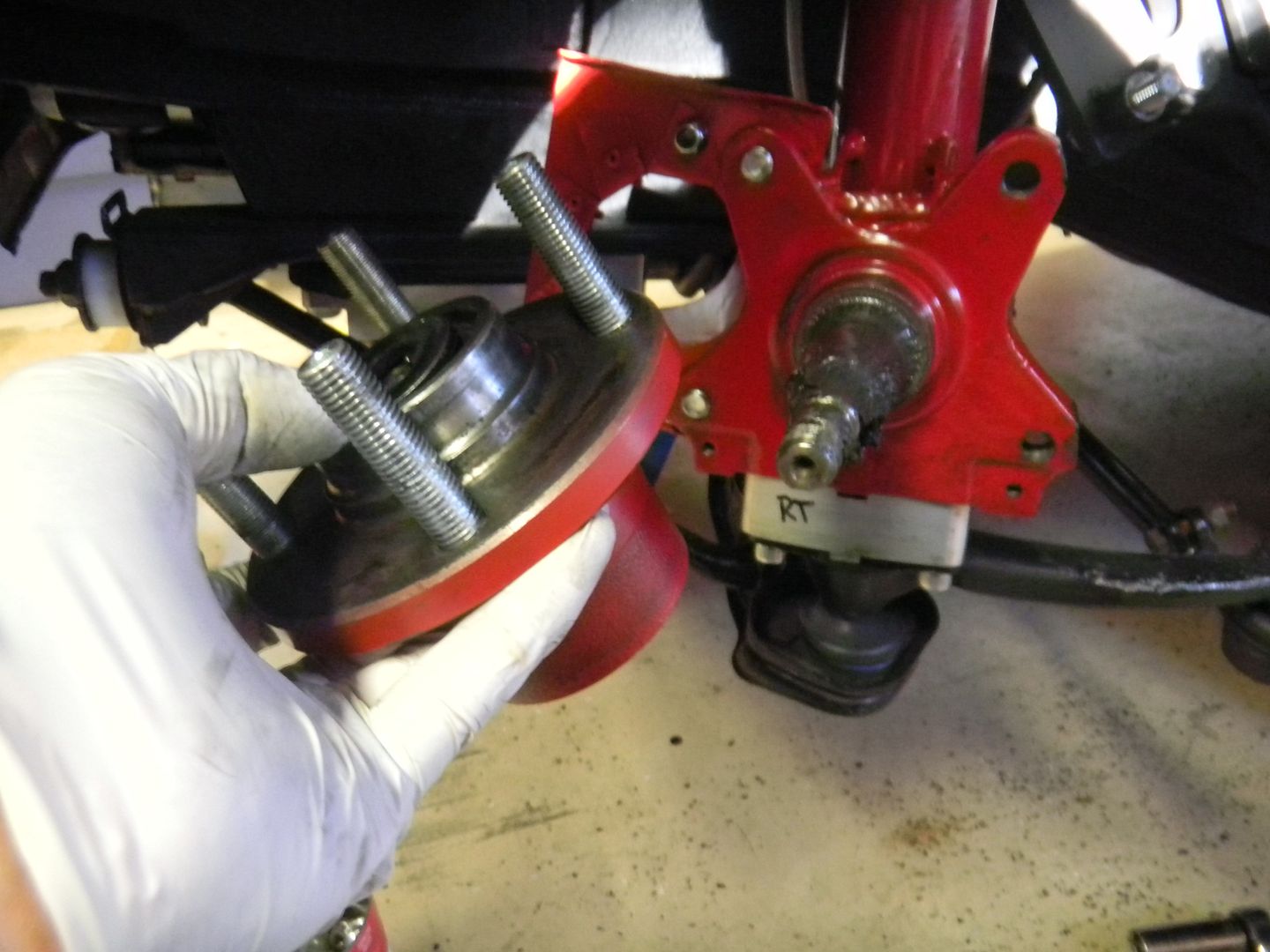 put hub on work bench on clean paper. do not want to get dirt in the bearings.
clean all the old grease off the axle so that you can examine it for damage.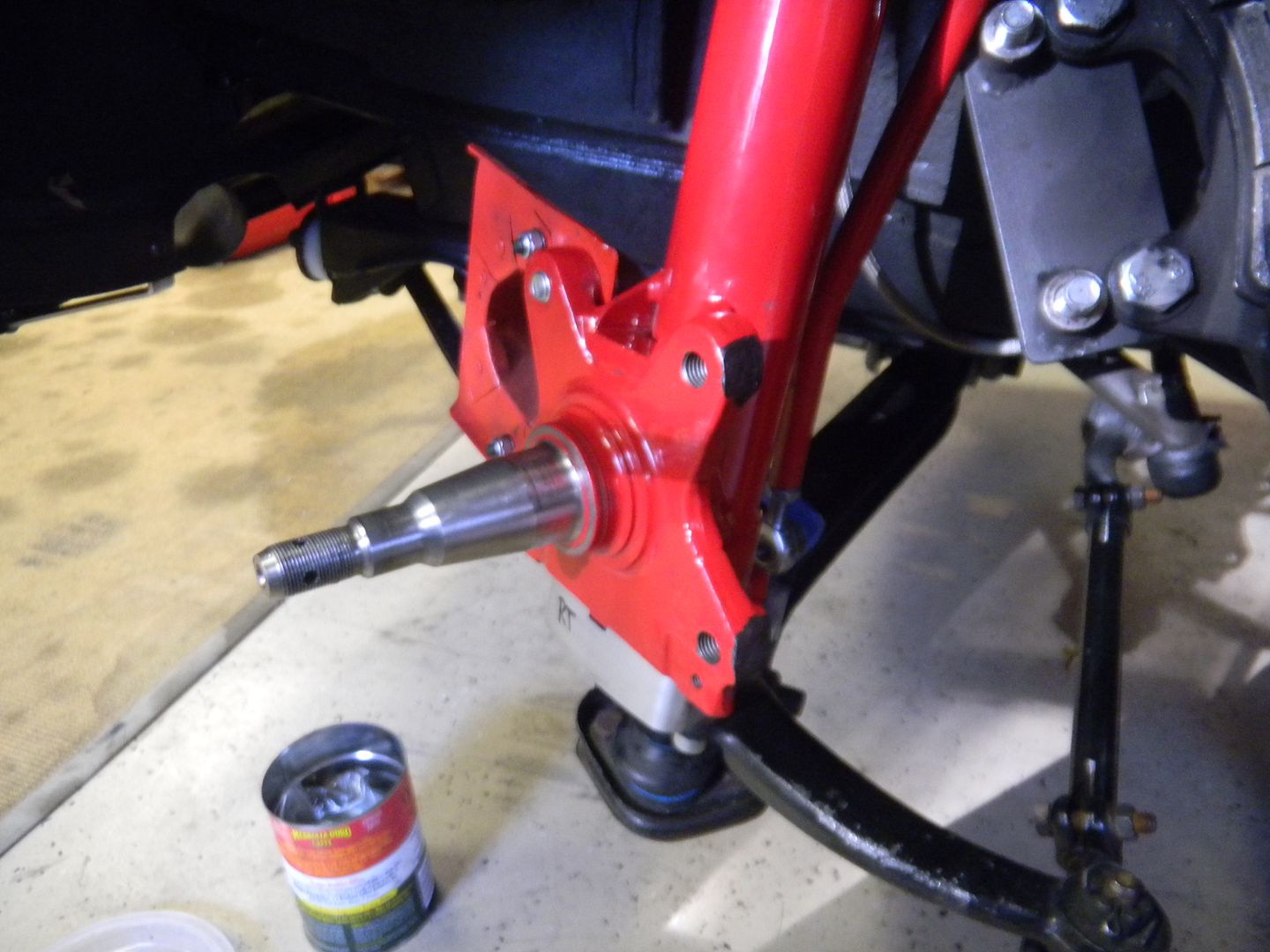 here is your chance to use those goofy angled screw drivers that come in the screw driver sets. use the flat blade part to reach down inside hub to tap out the inner grease seal without damaging it.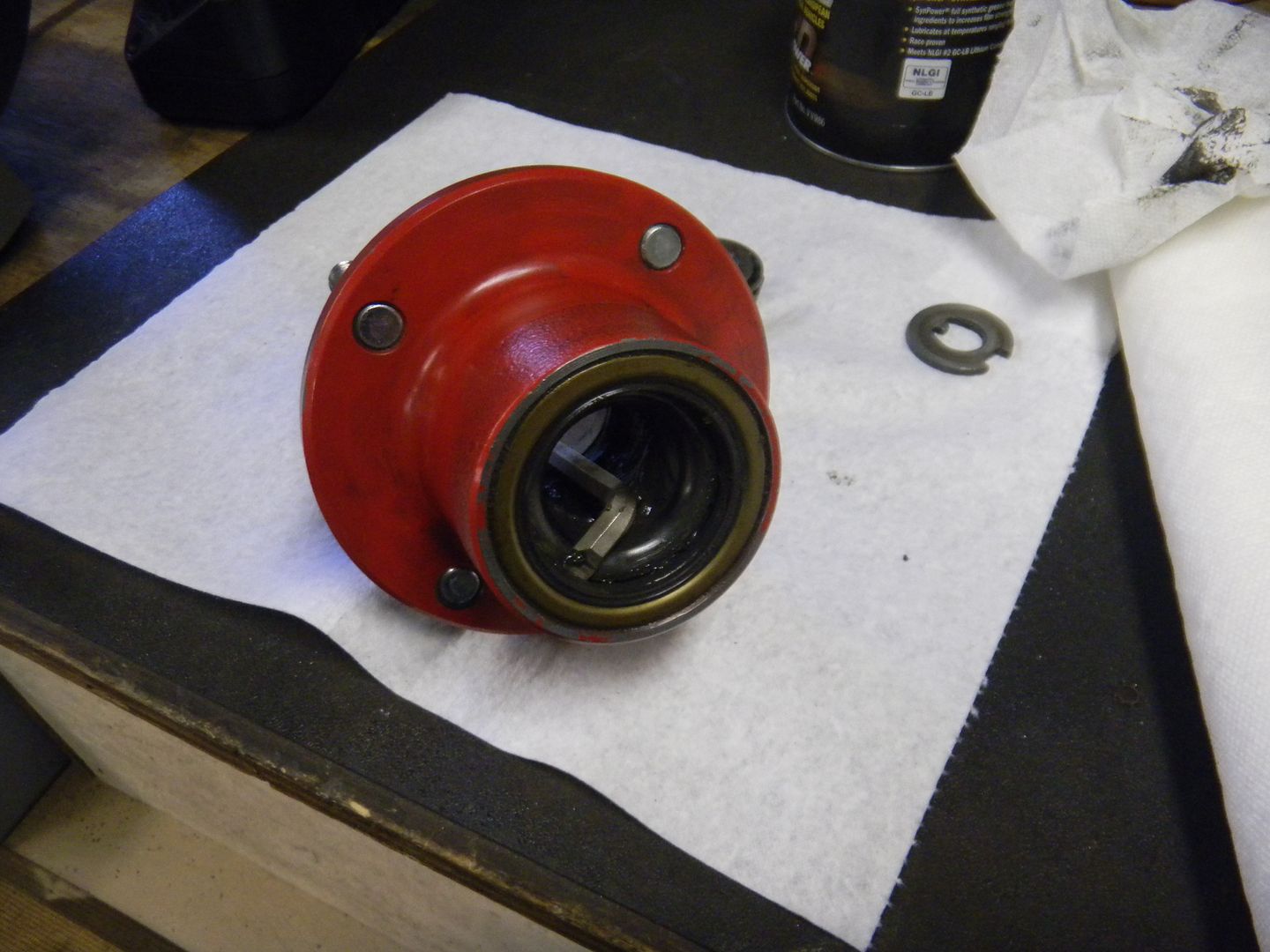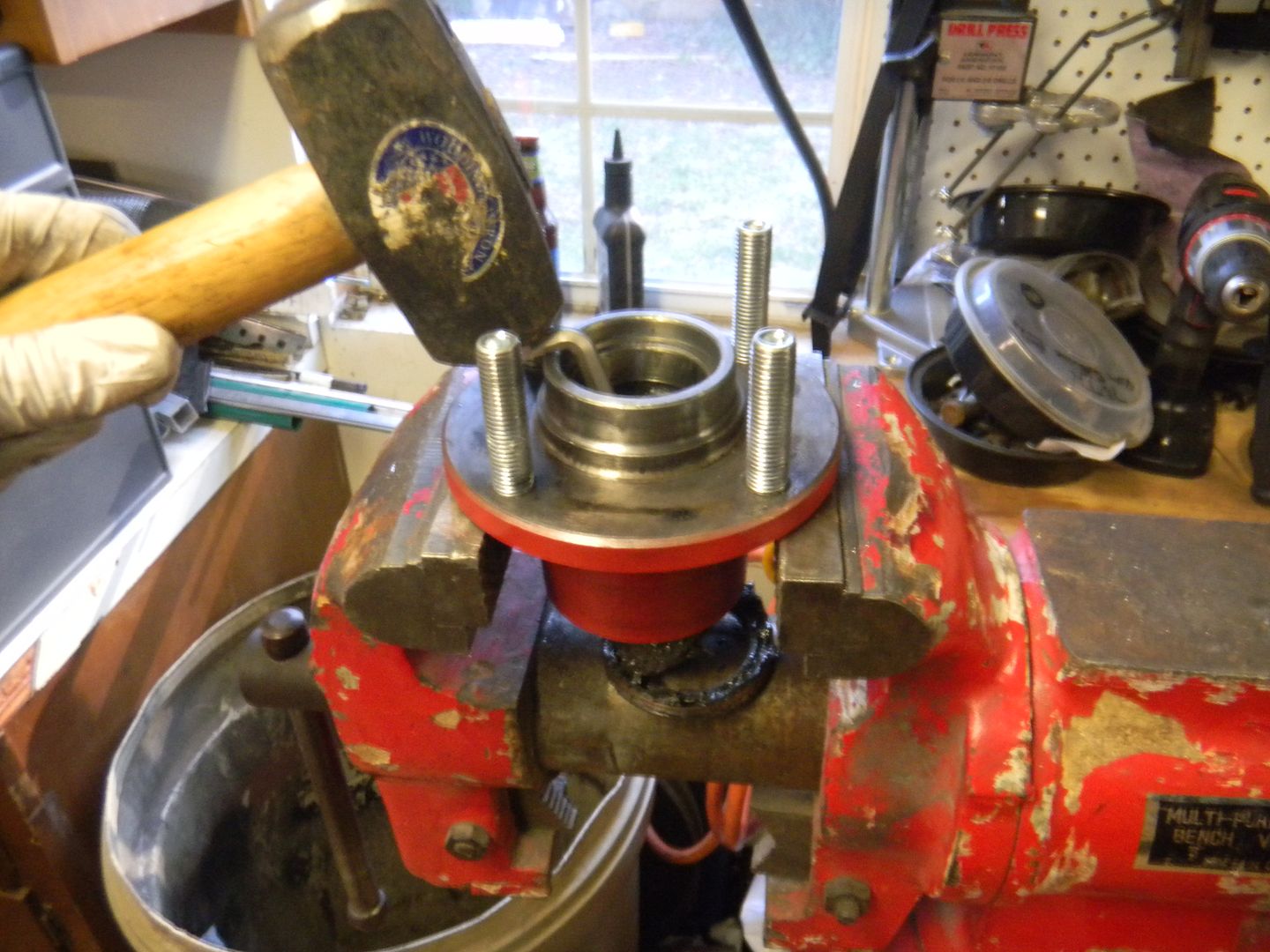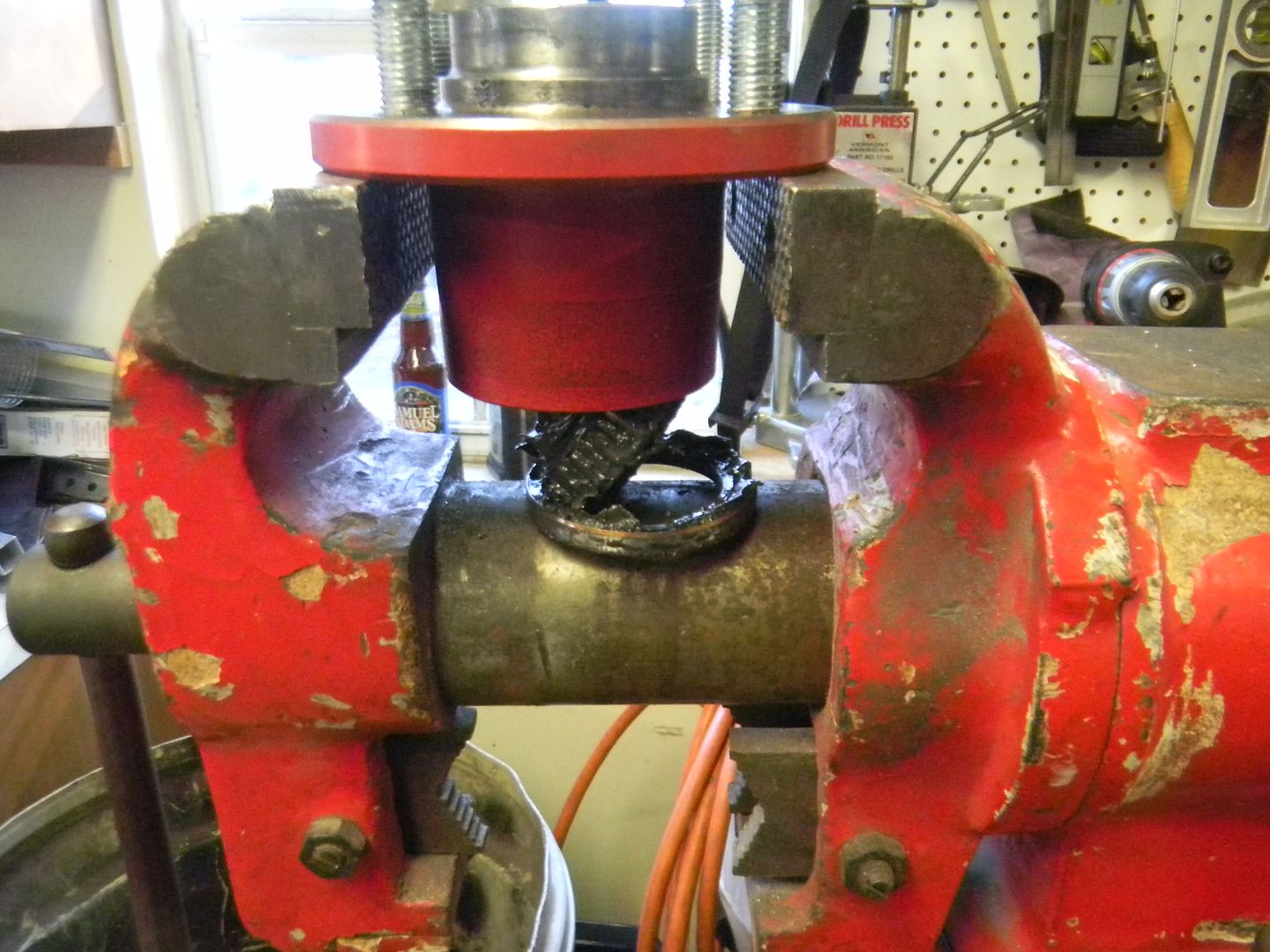 pull out the inner bearing. clean it out. any degreaser or brake cleaner will work. make sure they are fully rinsed and completely dry before repacking with grease.
pack with grease. i use vavloline synpower but that is probably overkill for a street car. you can do this by hand or use one of those plastic bearing greaser tools. i do it by hand. just make sure the thing is full.
clean out hub and examine bearing races for damage.
pack inside of hub with grease. i don't know if there is some specific amount, i have always just filled the recesses with a few fingerfuls.
replace inner bearing.
replace grease seal. fill back of seal with grease before inserting.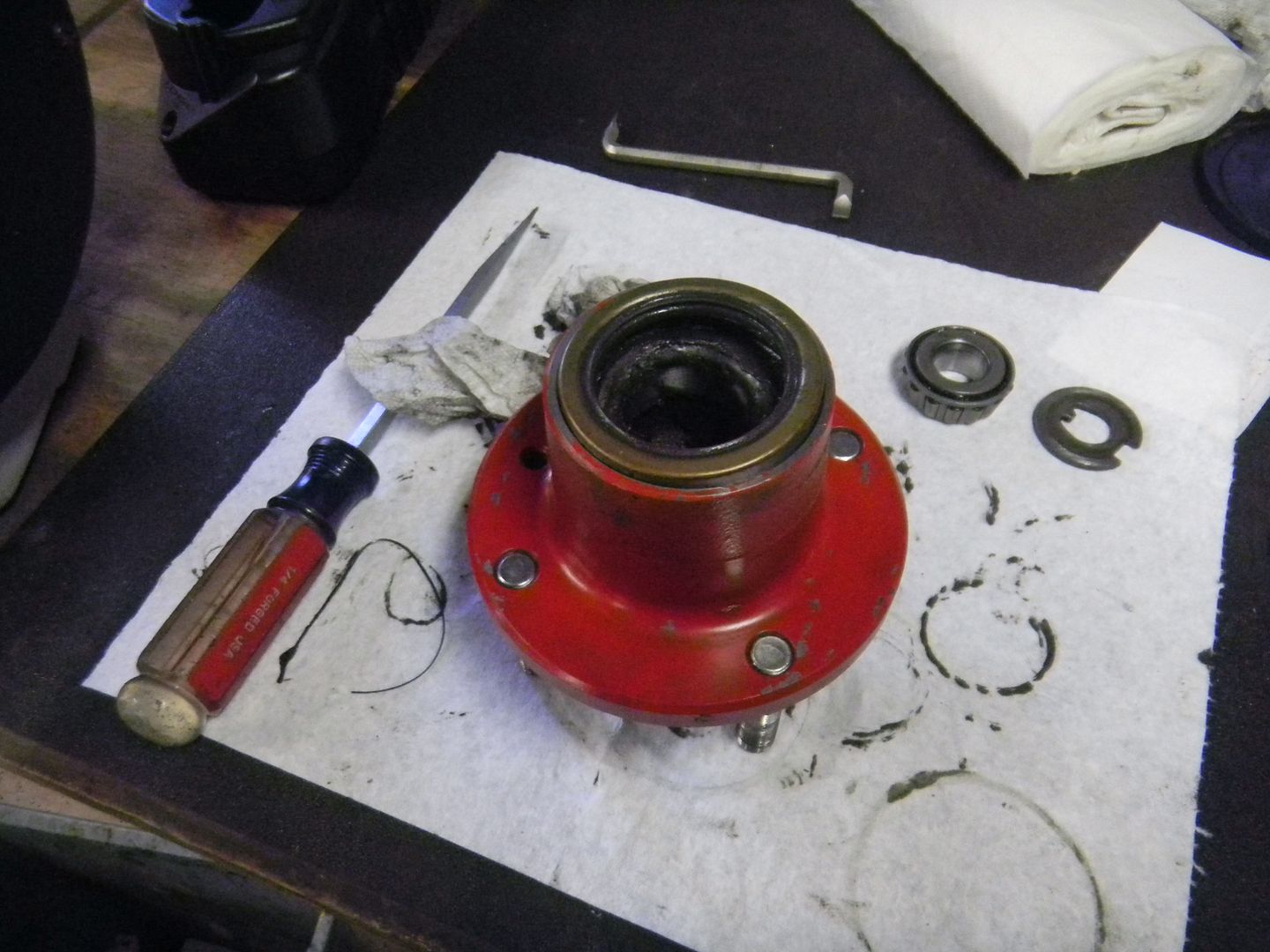 clean and repack outer bearing. insert in hub.
assemble the hub and slide back onto axle. keep finger on outer bearing so it stays on.
put outer washer back on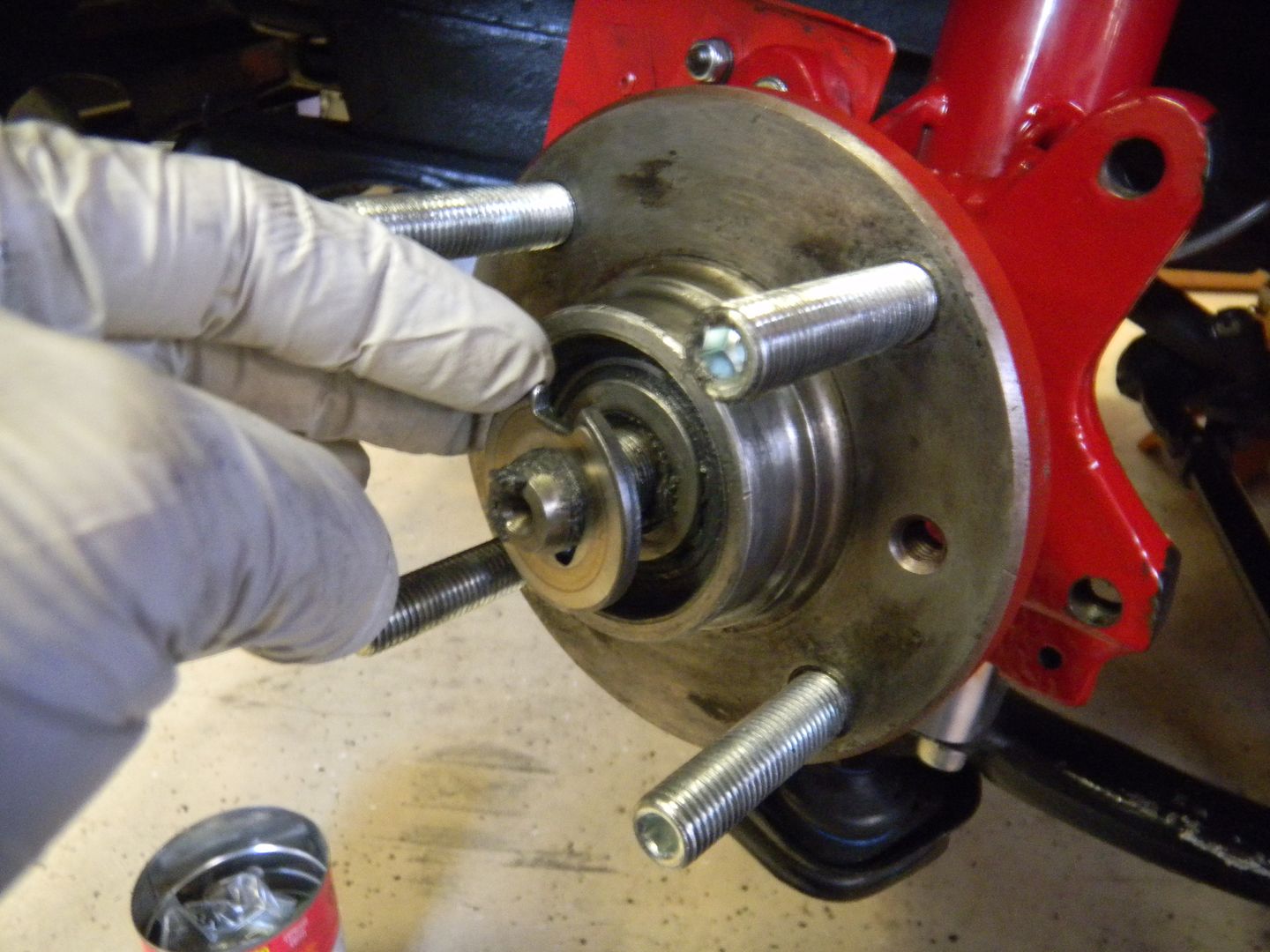 put axle nut back on
put rotor back on
put caliper back on strut
put wheel back on (with wheel center cap off, if there is one)
adjust bearing load. basically you want to snug it up to set the bearings, spin the wheel, then back off a little bit at at time until you feel smooth wheel movement with a touch of play when wiggling from 12 and 6 o'clock positions. a touch is defined as you can't really see it move, but you can feel just a little movement.
put cotter pin back in.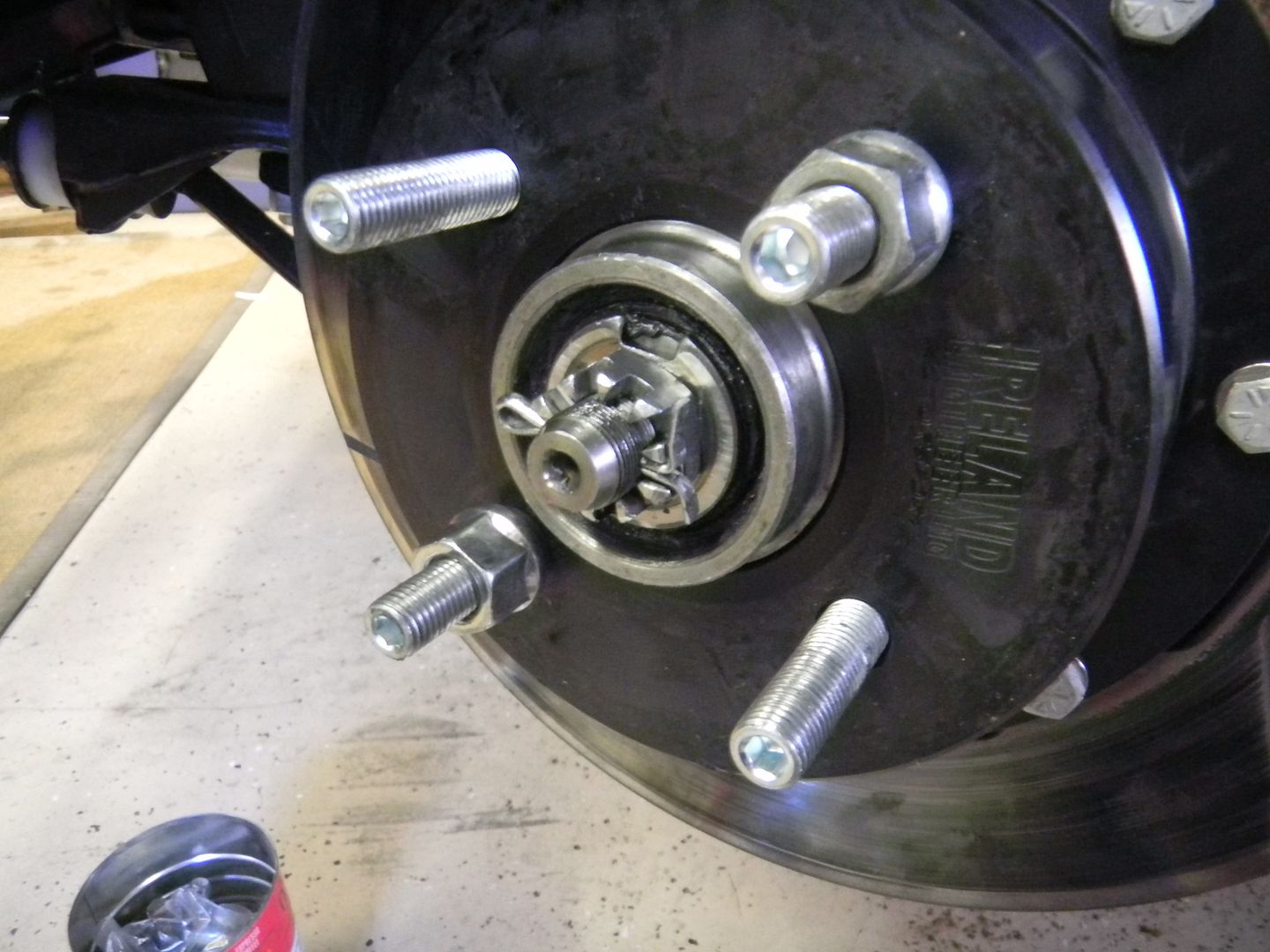 replace grease cap. tap in with hammer. i do not fill the grease cap with grease, but some folks do. no harm in extra grease.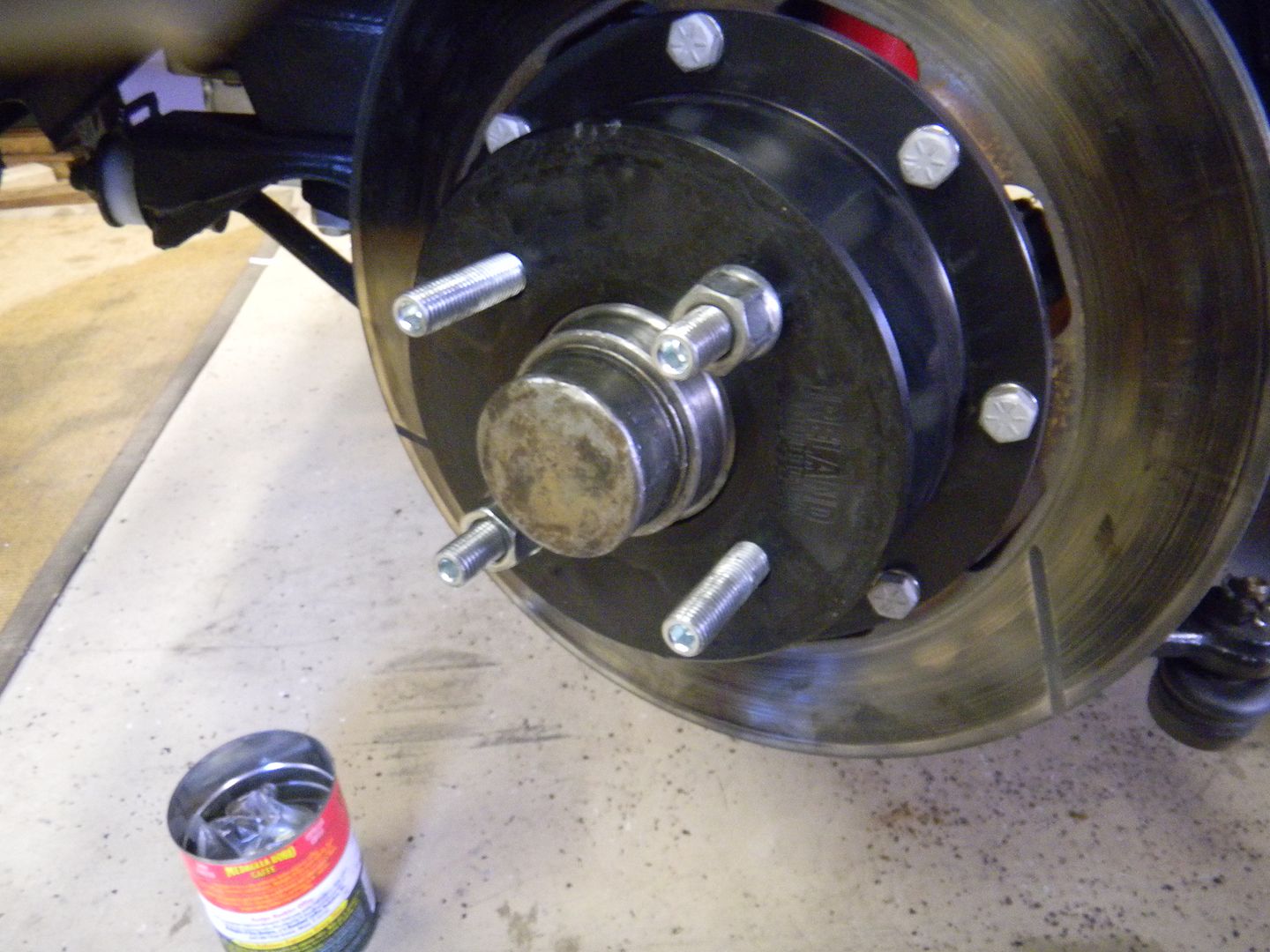 repeat for other side of car
put car back on ground
TQ your lug nuts.
go drive.
recheck wheel bearing play after a few days of driving.
----------------------------------------------
edit 3/14
need new bearings in the hub?
lay out all the parts.
hub
inner bearing
outerbearing
grease seal
studs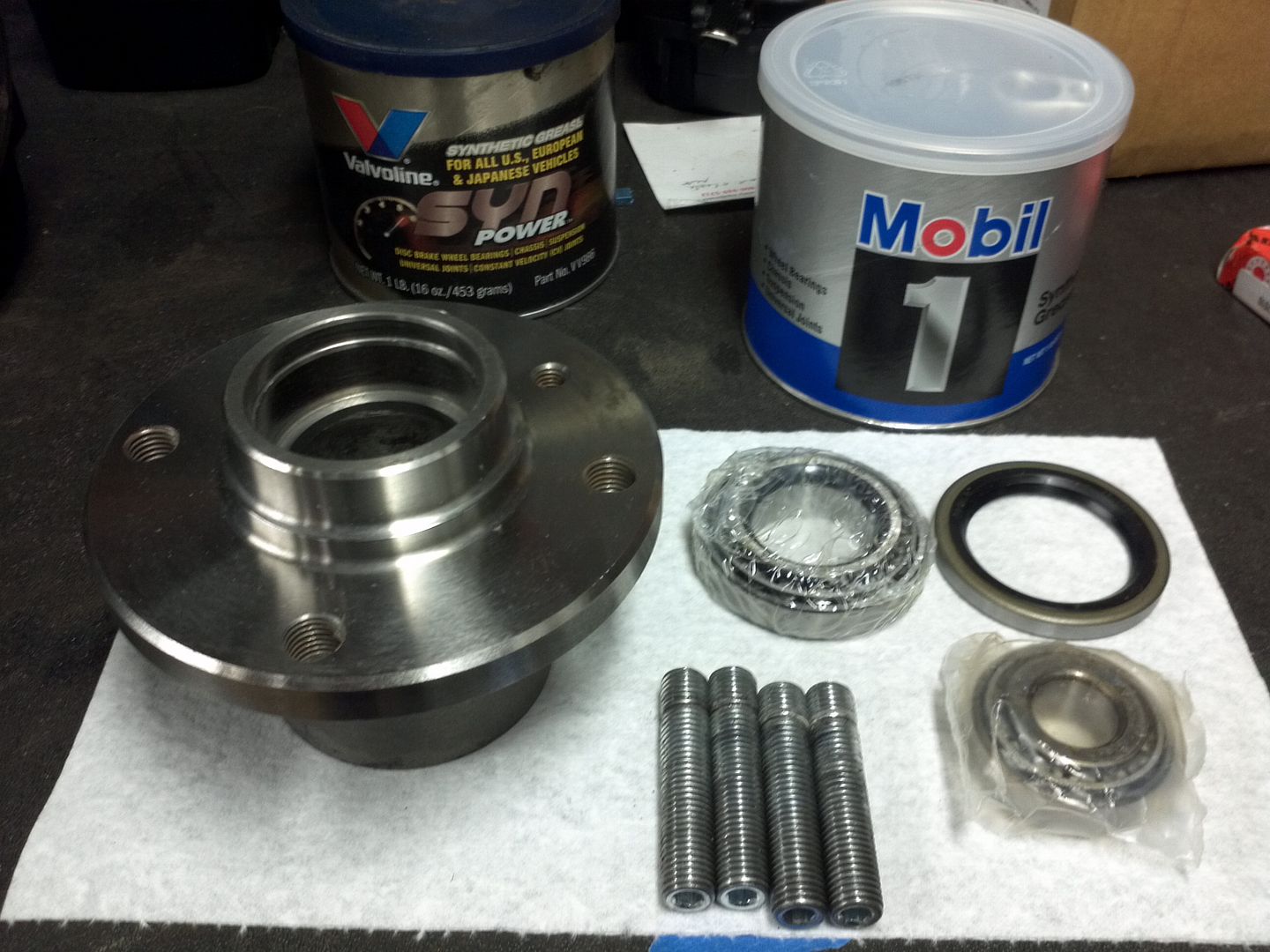 keep the workspace CLEAN! don't get dirt in the new bearings.
heat up hub
tap in race using race tool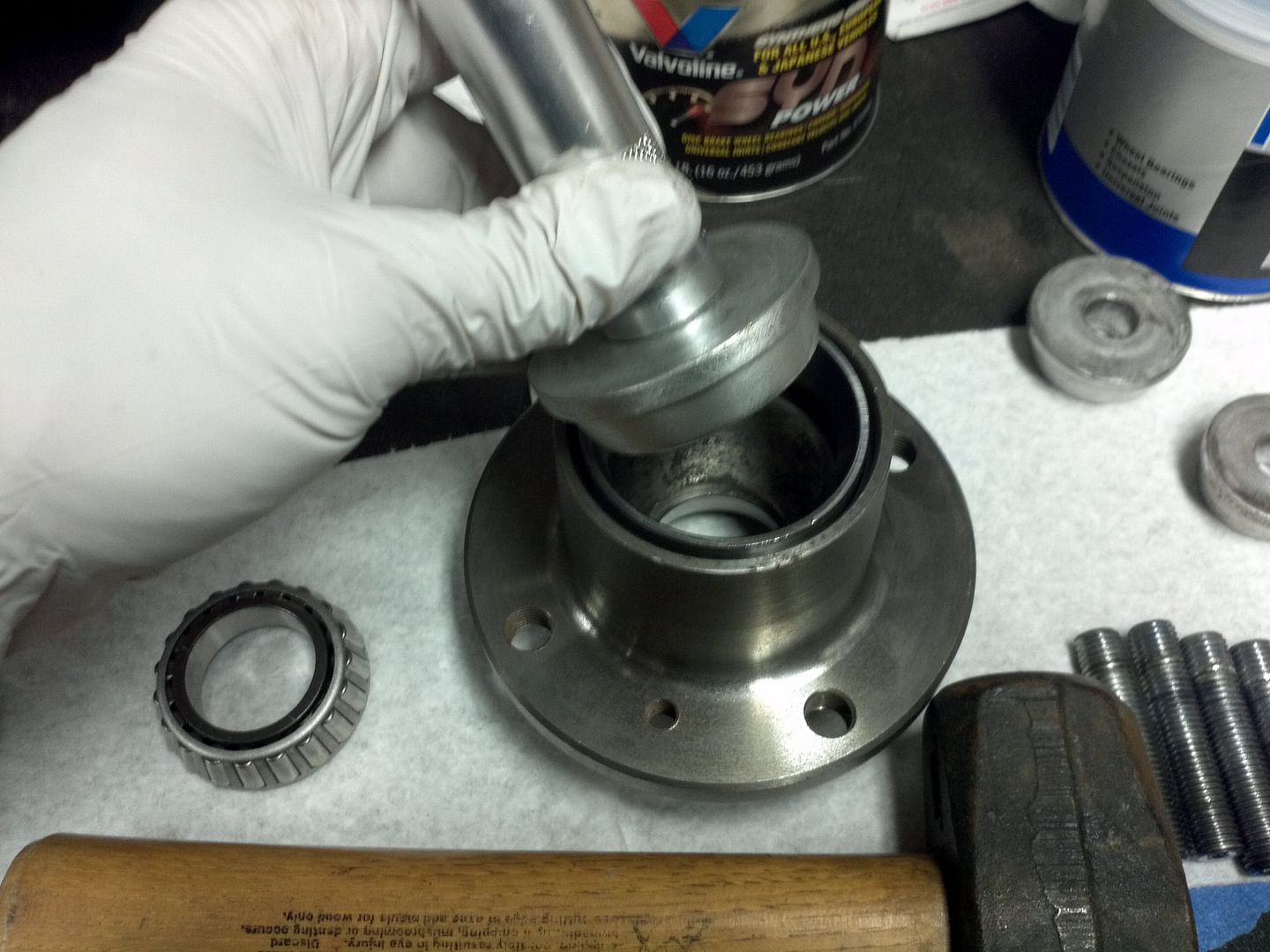 now do the race on other side
grease up the roller bearings and fill the hub. this is how much i used on one hub. can was new when started.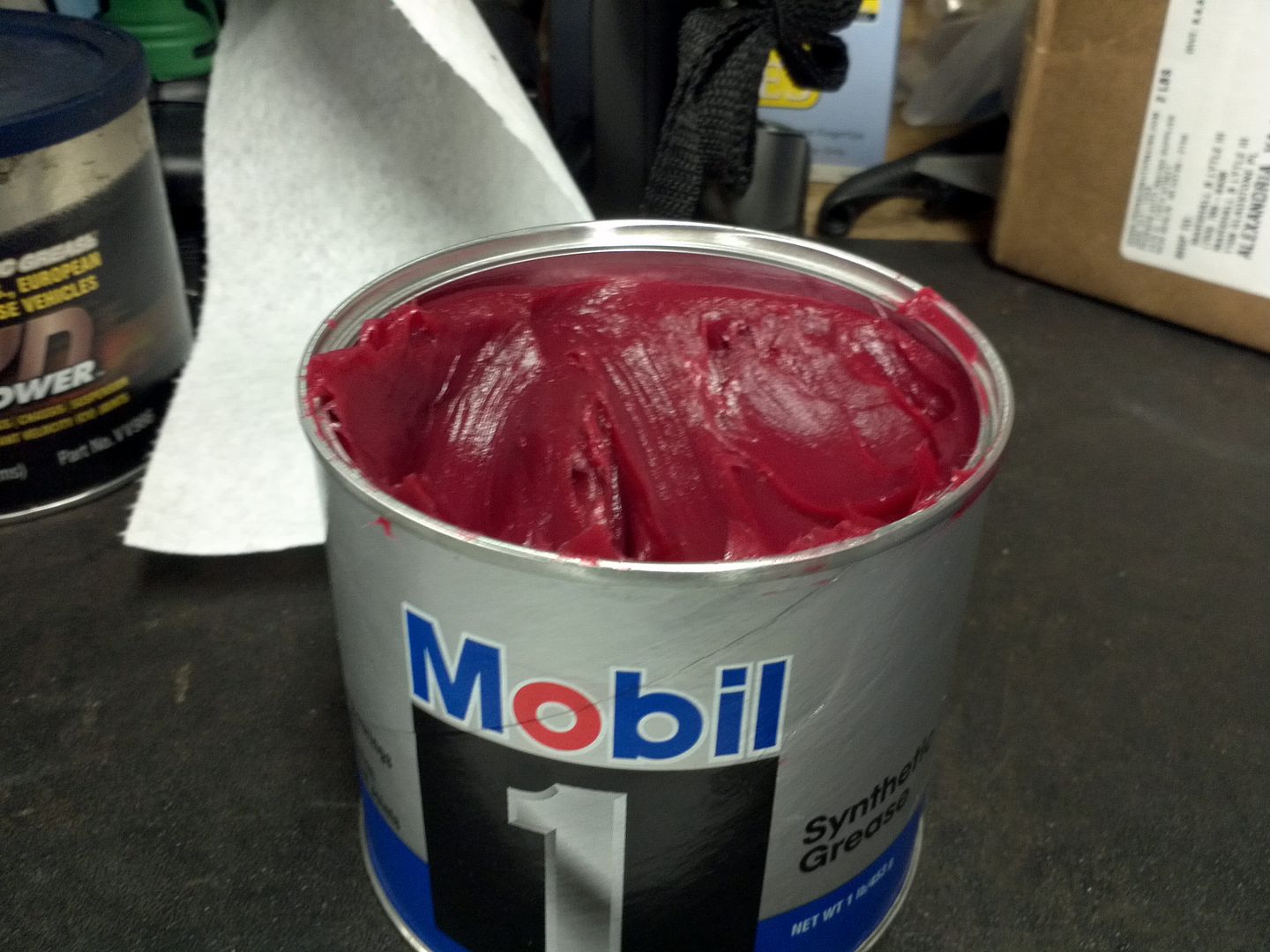 ready
on hub as with repack