alignments are easy on 2002's. here is one simple way to approach the job.
Other who have done this or want to add the "string method" chime in. here is a 5min how to on setting alignment on a 2002.
If you are starting from a recent suspension assembly, eyeball the front wheels straight, put the steering box in the middle, and the steering wheel centered. Make sure the tie rods are the same length.
If checking toe on an intact car or have completed the above on new front parts..
Center the wheel. Jack up front and loosen the adjustment bolts on the tie rods. (don't need to jack up if you can get your hands under there to loosen'em.)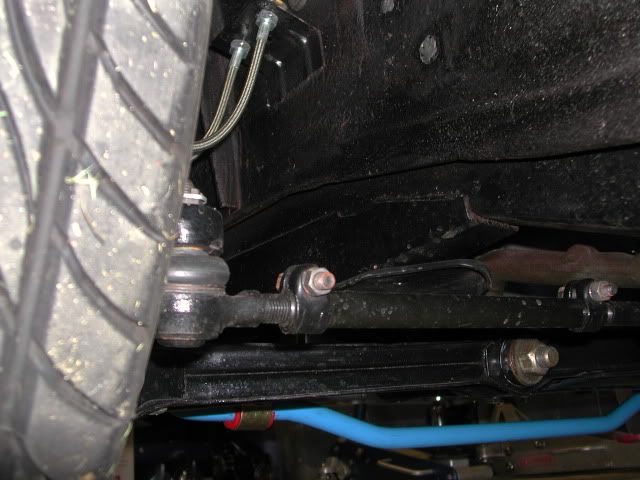 Put car back down. remember to roll the car forward and back a few times after jacking to allow the tires and suspension to "relax".
Now get two tape measures and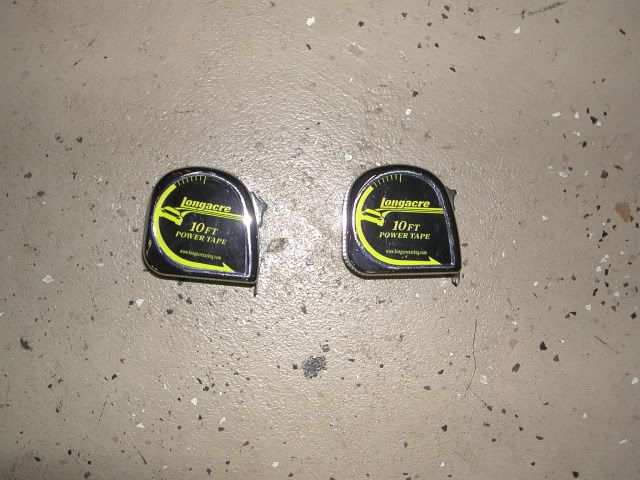 your choice of "plates".
Nice
Or what you have in the garage..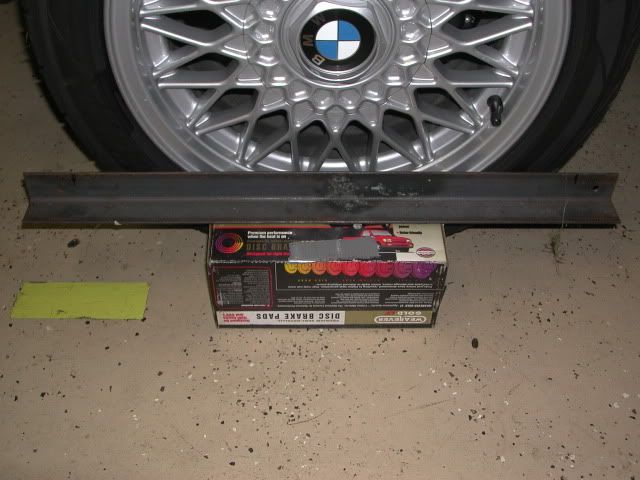 Set the plates against outside of front tires
Run one tape in front of wheels, one tape behind.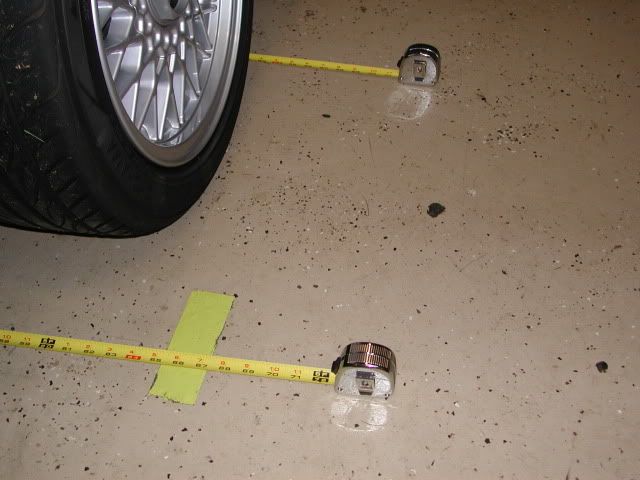 Hook dumb end of tapes on far plate.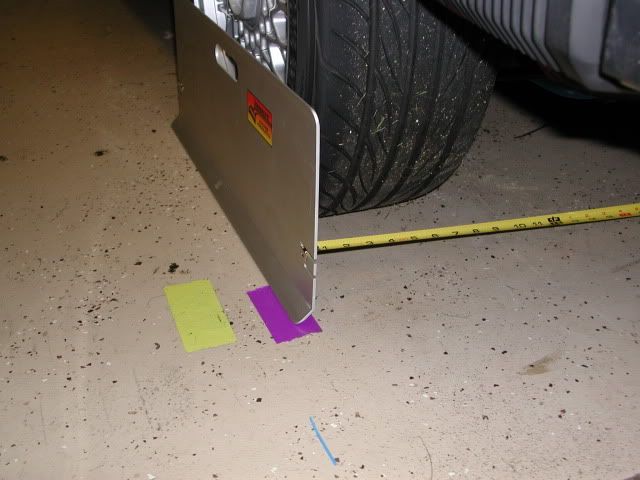 Read tapes on near plate. Make sure plates are against tires and tapes are tight. If front measurement smaller than back you have toe in. front bigger equals toe out.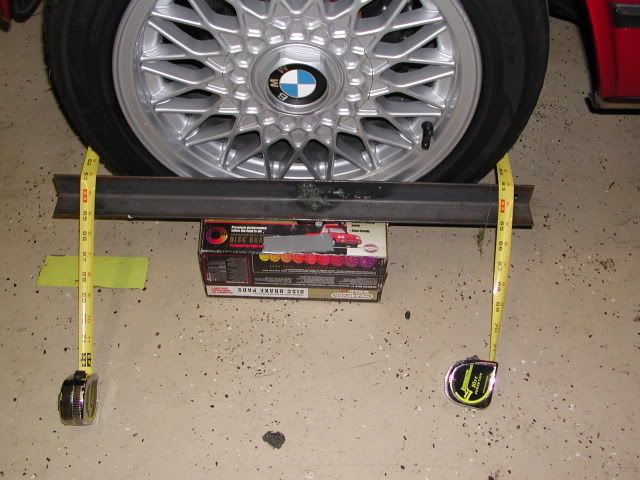 If you want to adjust, spin the adjusters on the tie rods (if old tie rods, you may have to spray some penetrant on the threads.)
After each adjustment, roll the car back and forth a few feet and measure again.
Once you have the toe where you want it, jack front back up and tighten the adjuster lock bolts back up. Done.
Suggested settings (basic…ymmv)
Normal street – 1/16in toe IN
Track – zero
Auto-x – 1/16in toe OUT
Option three….longacre toe bar
Then get out your digital camber/caster tool….
Nevermind…another time….