My rear seats were in pretty rough shape (and I've replaced the front seats so I no longer had a matching set .. though that wasn't a big deal to me). I also found dimensions for the panels from TonyHavana (in Toronto)
Here's the starting point (the gray colour is QuietCar soundproofing paint):
The bottom panel using 1/4 plywood. I've thought about going back and replacing it with 1/2 for additional cargo capacity as the 1/4 inch feels a bit flimsy.
The top panel
The bottom panel fitted. I fastened a piece of 1x2 parallel to the forward edge of the bottom panel so the panel wouldn't slid forward (sorry, don't have a pic of that).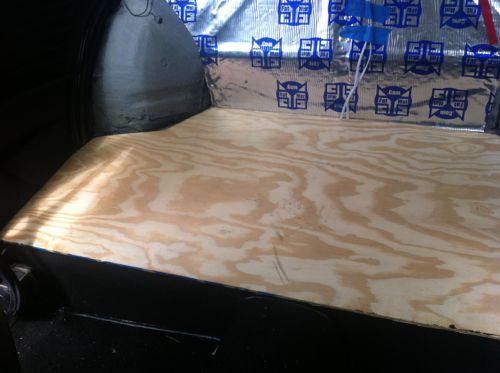 Remember to leave a bit of a gap for the wiring harness
I used 2 short pieces of 1x2 as attachment points for the upper panel. You'll need to bend open the seat bracket to accommodate.
A closer look at the attachment:
The upper panel installed using 4 1" wood screws.
The lower panel installed (I had some leftover FatMat that I used here)
Upper panel carpet installed. I ordered the carpet from Esty and used 3M spray adhesive to glue it on. Esty included a strip of fabric that I used to cover the gap btwn the parcel shelf and upper panel.
Lower panel carpet installed.
Not a very complicated project and this took all of an afternoon to knock out with minimal cost.
------------------------------------------------------------------------------------------
mlytle's addition - another way to do it with less wood. all wiring should be run in stock channels inside quarter panels.
......using esty kit.
Clear the space, including removing roll bar braces.
Cut off the old upper rear seat hangers
Use lower carpet piece to trace wooden bottom (7/16th ply)
Use upper carpet piece to trace piece of ensolite sound insulation
Cut piece
Peel and stick
3m super 90 spray glue on ensolite and back of carpet…stick!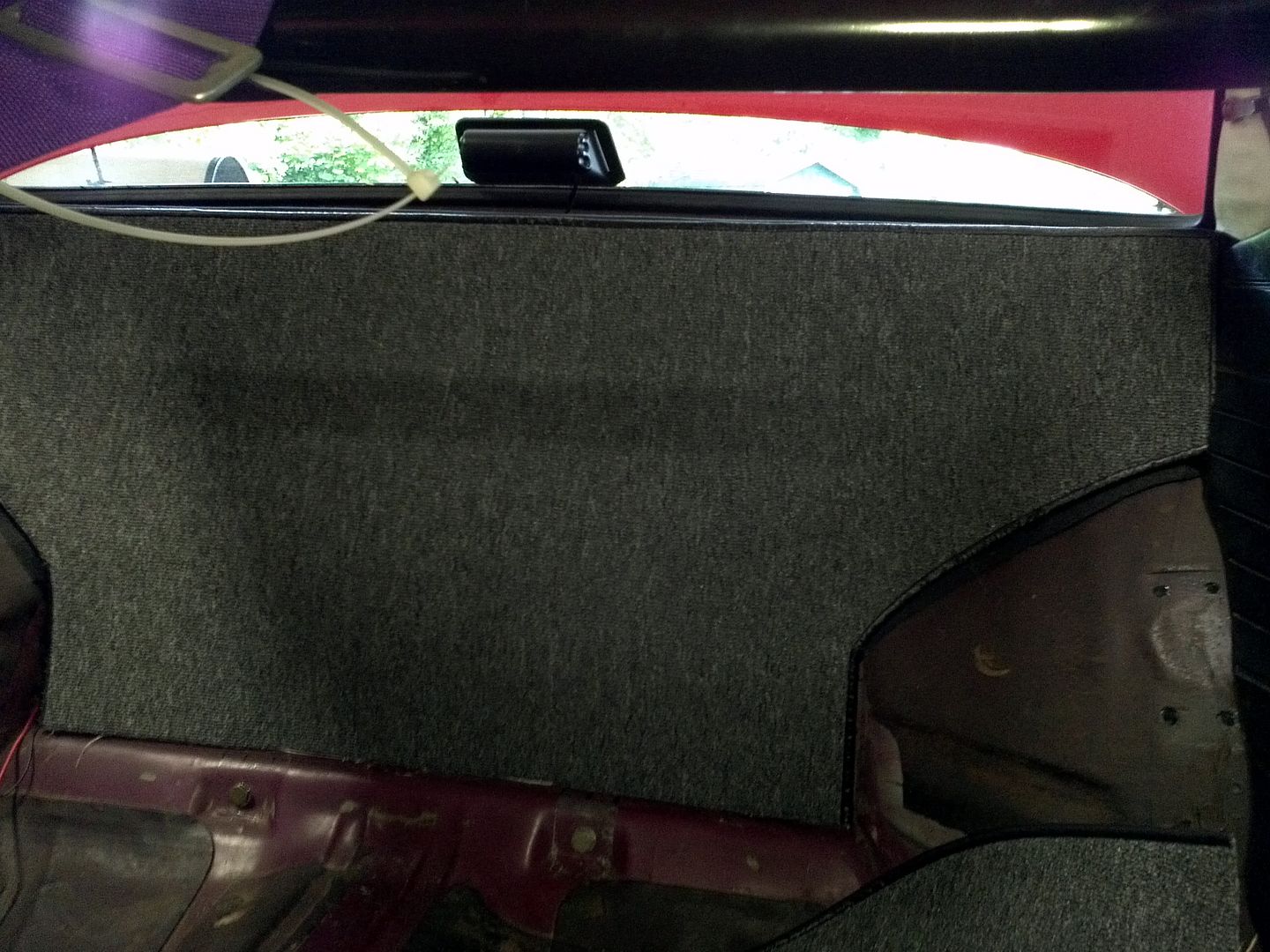 ensolite on wheel humps. not doing carpet on top. PITA to form on curve.
cut bottom
made wood blocks to "catch" the lip on seat bottom front.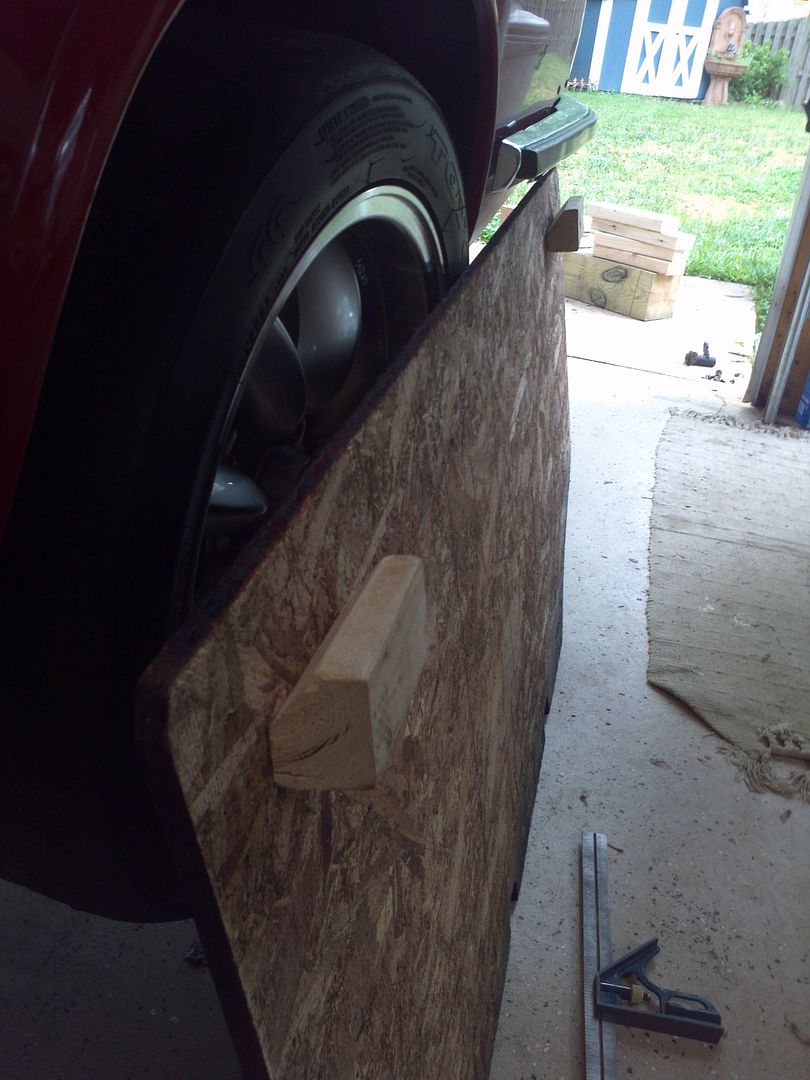 test fit
and carpet held to bottom with velcro